Back to School Fair August 9 12:00-7:00 Oak Ridge Cafeteria Early Childhood-12th grade Students Parents Must Accompany Students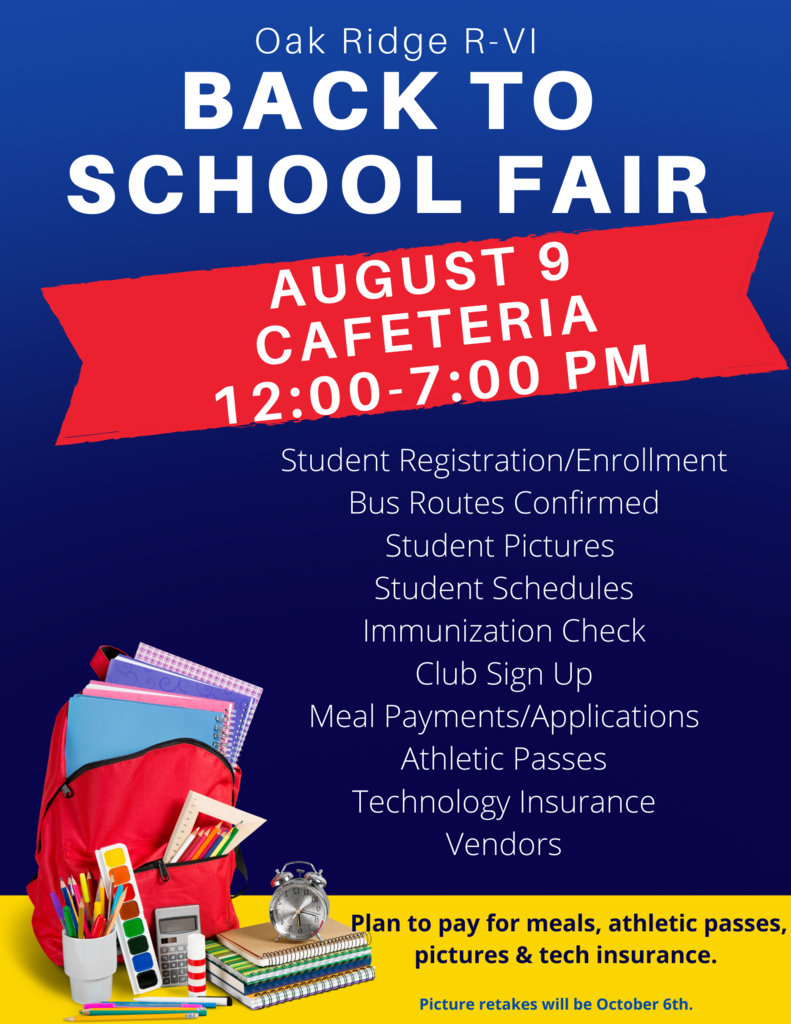 The Oak Ridge Administration team is at the DESE Leadership Conference. We are collaborating and preparing for a great year ahead.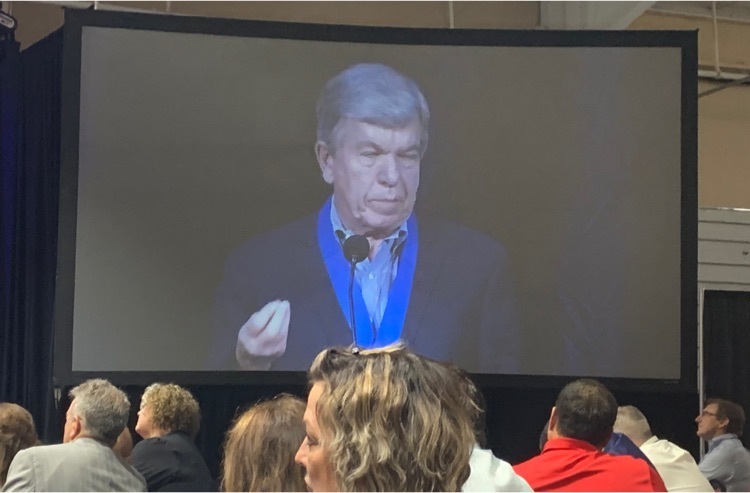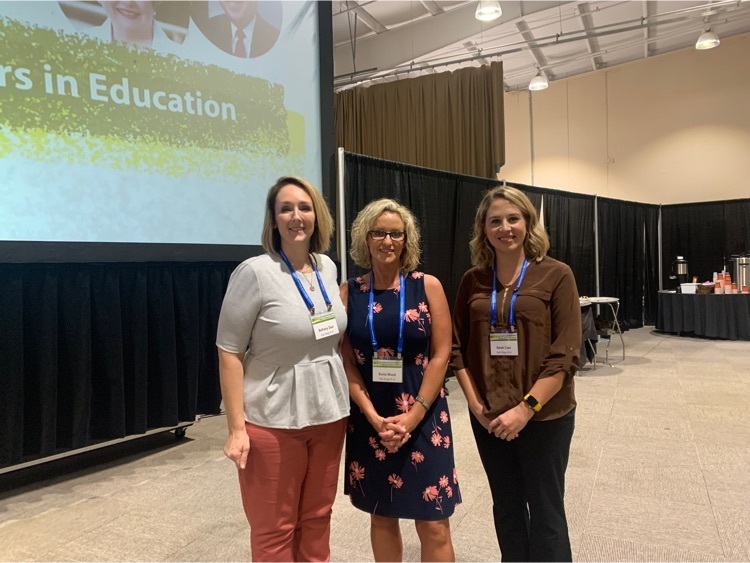 Stuff the Bus Jackson Wal-Mart August 6 9:00-3:00 Oak Ridge School Supplies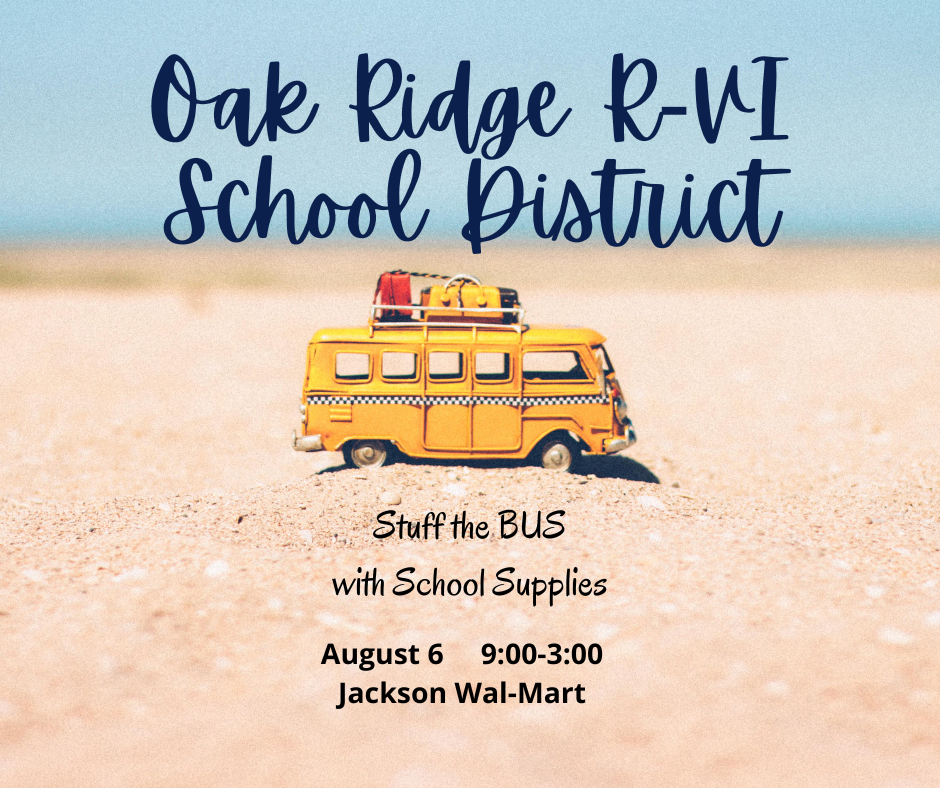 Big thank you to Dr. Glueck and Andrea for coming in this morning and offering physicals for our student athletes. You two are amazing and we appreciate you very much.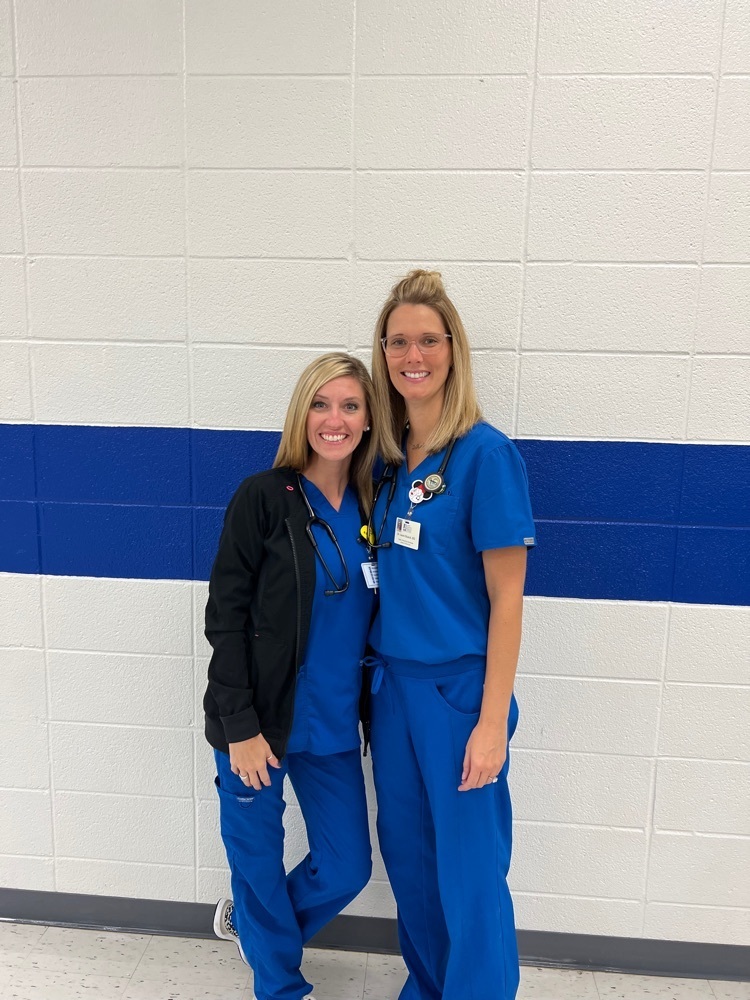 All smiles here at OR this morning. Come see us if you need a current sports physical for the upcoming school year. Cost is $20 and we are here until noon. Lines are short so it won't take long. These girls are good!!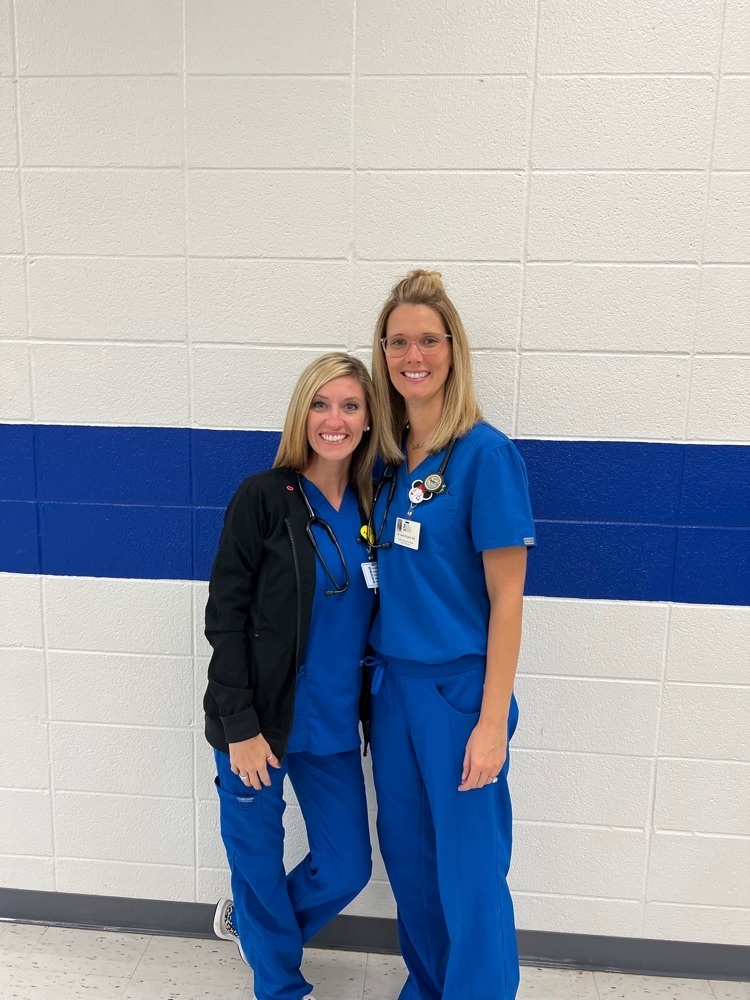 Just one last quick reminder about sports physicals tomorrow morning in the HS cafeteria from 8am-12pm. No appointment necessary and is for any Oak Ridge student that will be going into 6-12 grades. The cost is $20 and they are good for 2 years. Please let me know if you have any questions. Have a great rest of your Friday. Coach Ward


Stuff the Bus at Jackson Walmart Help Oak Ridge Staff & Students to STUFF the BUS with school supplies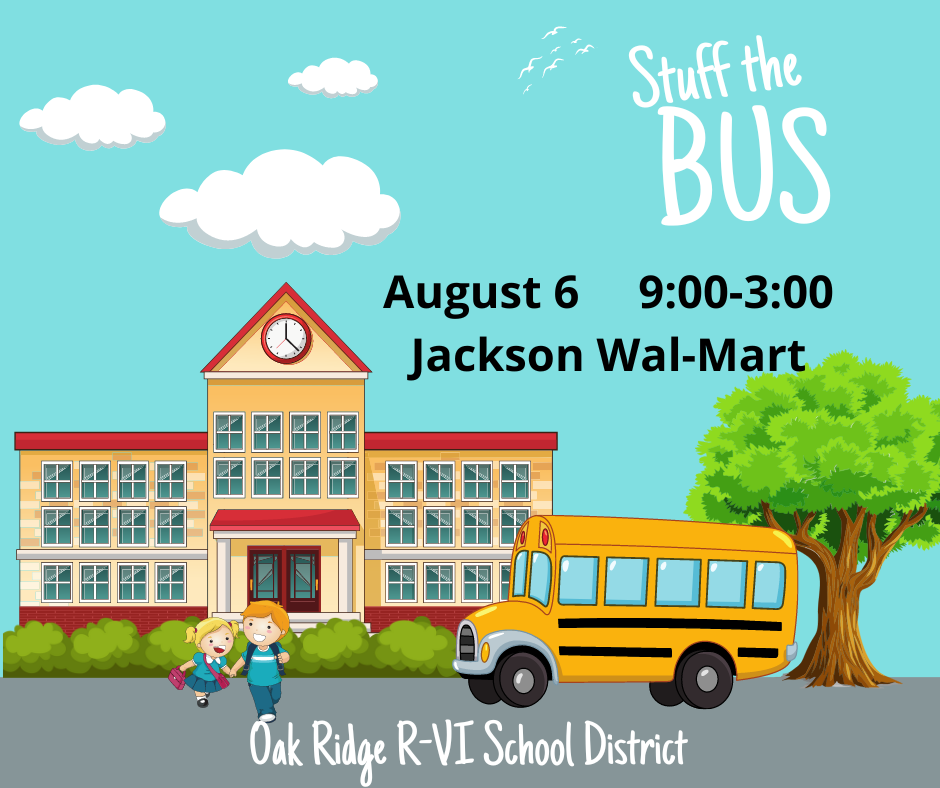 Back to School Fair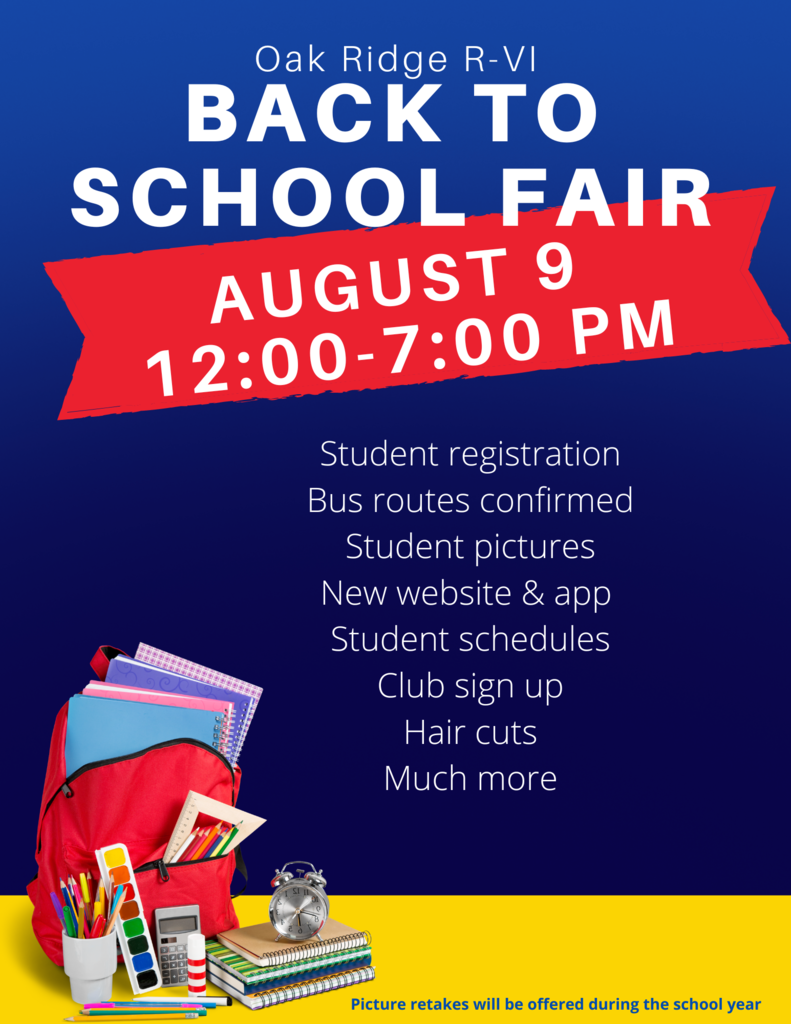 Look at our future BlueJay basketball players. Thank you to all the campers that attended this week and to all our HS helpers. Also a big thanks to all HS and JH basketball coaches. Your help was much appreciated. Enjoy the rest of your summer and see you all real soon.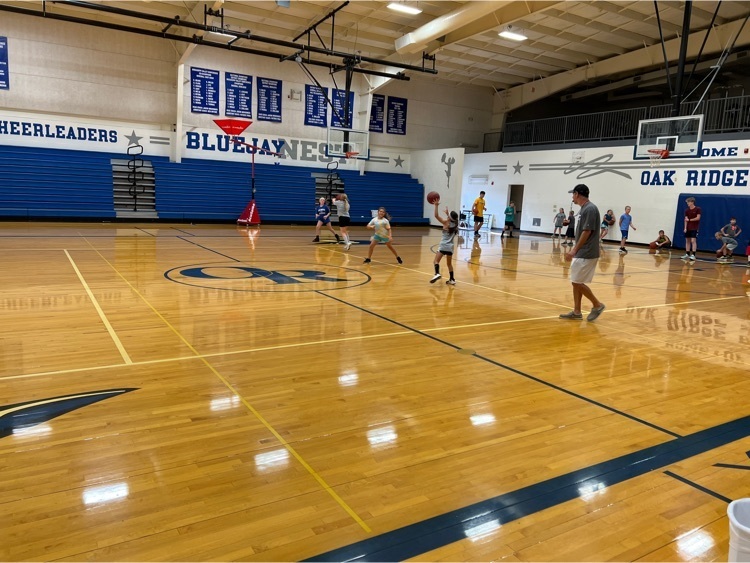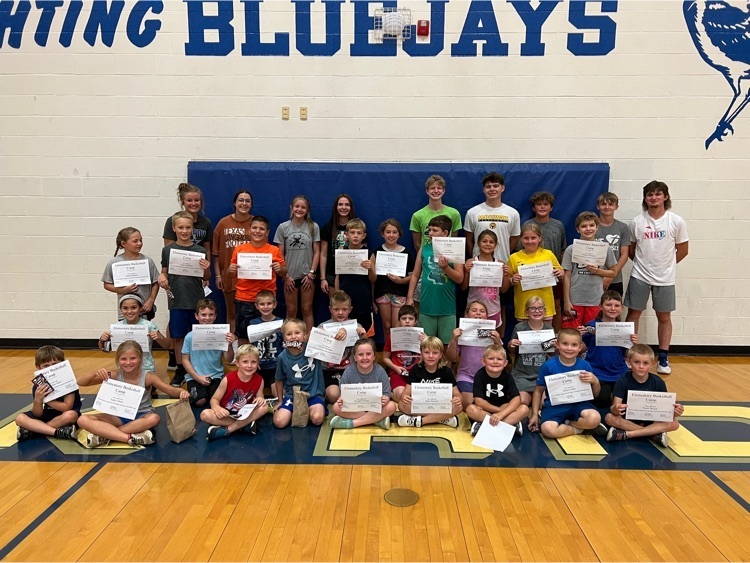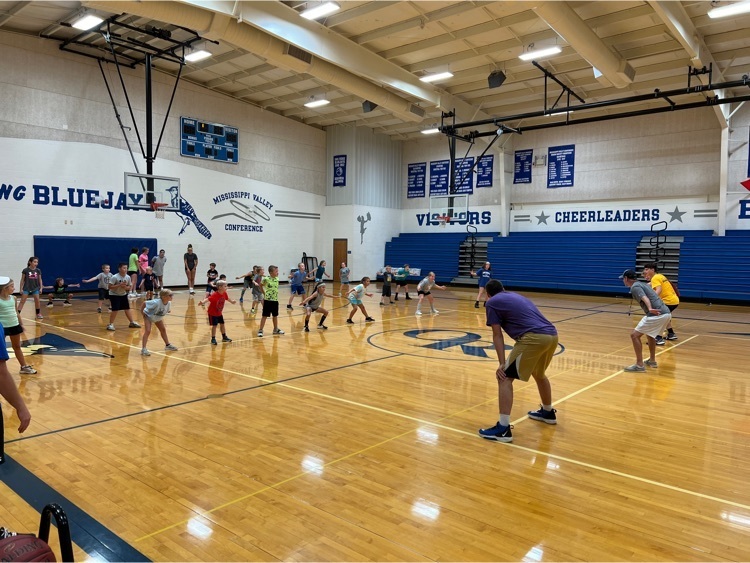 August 9: BACK TO SCHOOL FAIR 12:00-7:00 pm Complete enrollment, determine bus routes, student pictures with Cheekwood, pick up schedules, sign up for clubs and much more.

Big Congratulations to Paige Glueck and Eli Sachse for being selected to the 4th ever All CBJ Team! We are very proud of you. #ORProud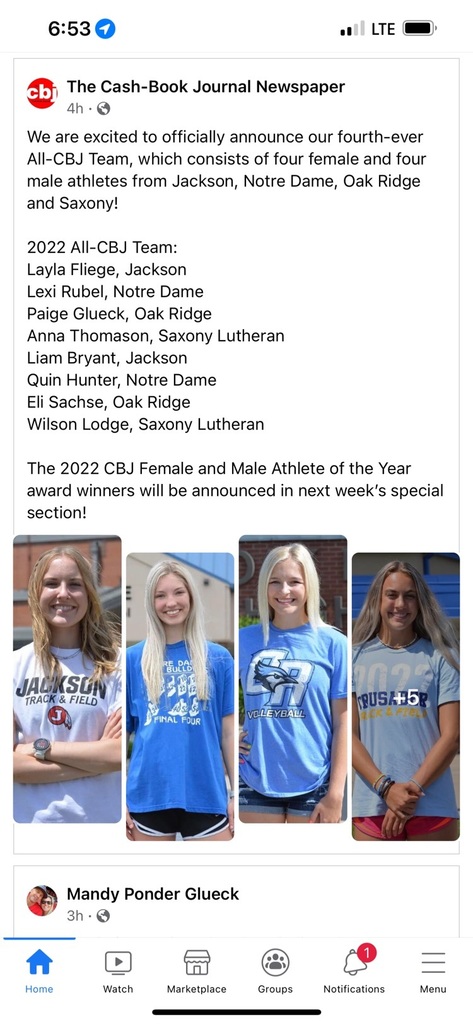 Big Congratulations to Brock Hobeck for being one of the top 10 XC finalists in this years Best in Sports SEMOball awards. We are very proud of you.. #ORProud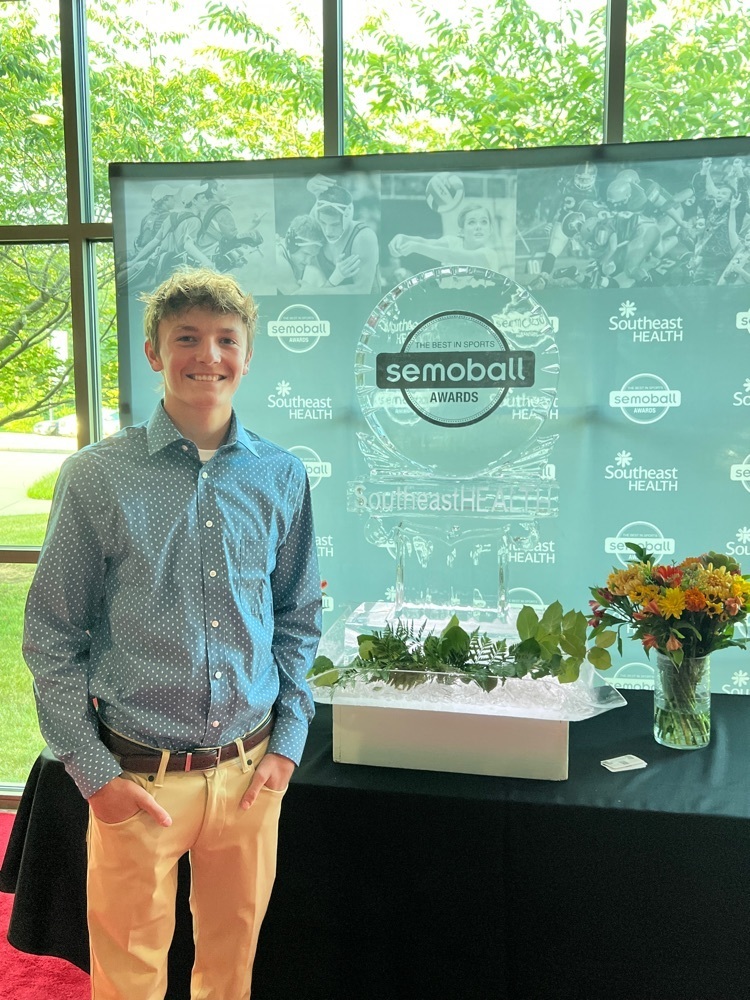 Back to School Fair August 9 12-7:00 pm Registration, enrollment, bus routes, school pictures and much more. Information coming soon. See you there!

Junior High Students, Junior High cheerleading coach Katy Jones is requesting your information! Oak Ridge 6th, 7th & 8th grade students interested in cheerleading this fall, please email
kjones@oakridge.k12.mo.us
to let her know that you want to attend Cheer Camp in July.

The elementary playground update for the 22-23 school year has been completed! This adds many new stations and hundreds games for our kids including four square and two tether ball courts. Thank you Ashley Seyer and PTO, Justin Borgfield, Whitney McFall, McDonalds, Mr. Mills, Karen Schroeder and the NHS crew for either donating elbow grease, money, or materials to make this project a reality! If you see any of these fine folks out and about, give them a huge THANK YOU! The Peaceful Playground implementation will make our playground much safer, more engaging for our kids, and will reduce discipline issues due to lack of resources on the playground. We can't wait to show you what we have done at the Back To School Fair on August 9th and the Open House on August 18th.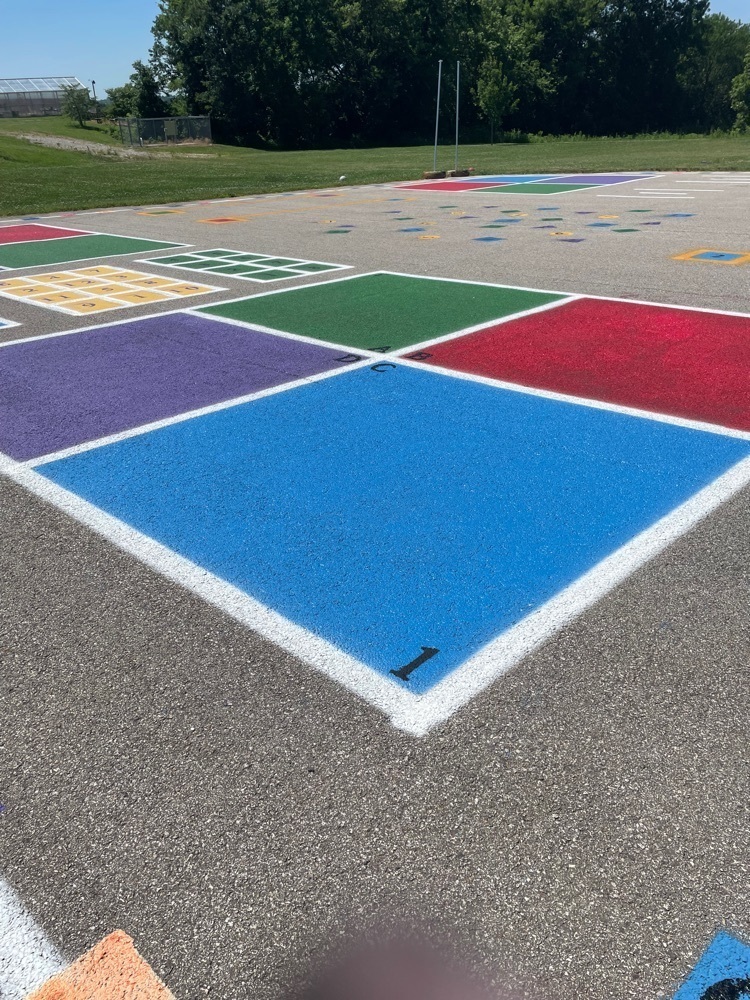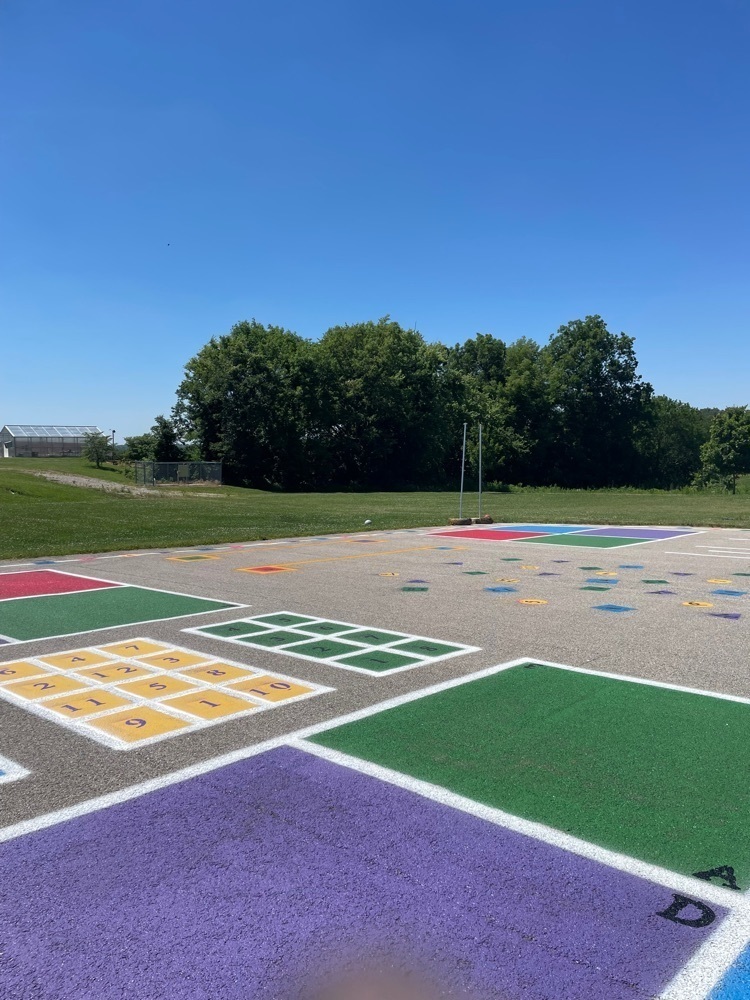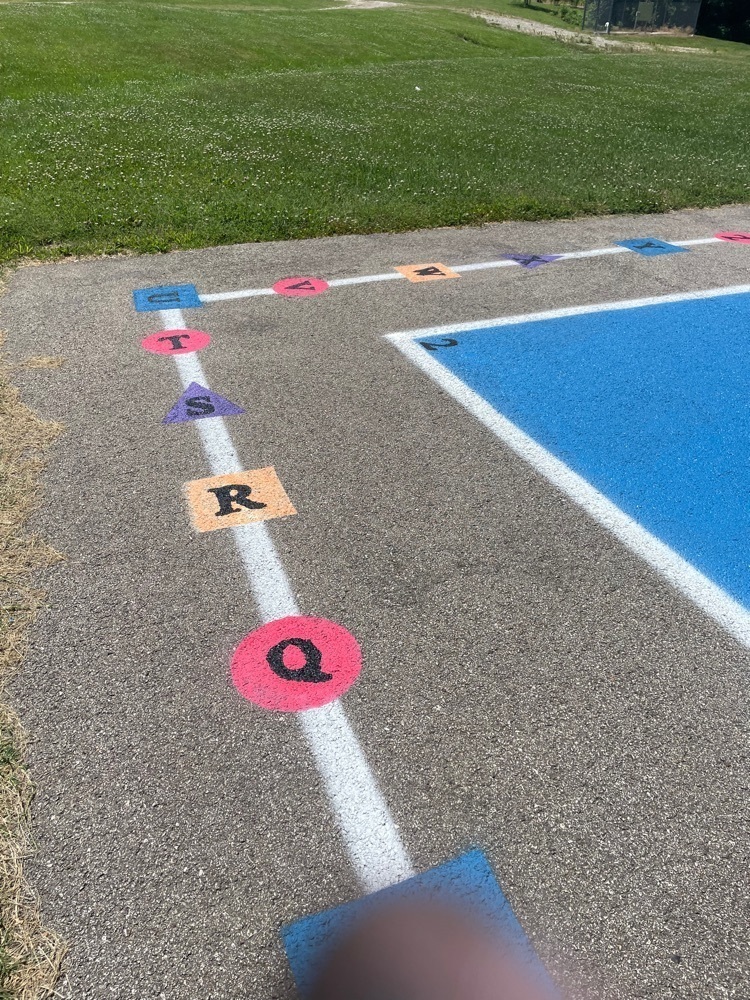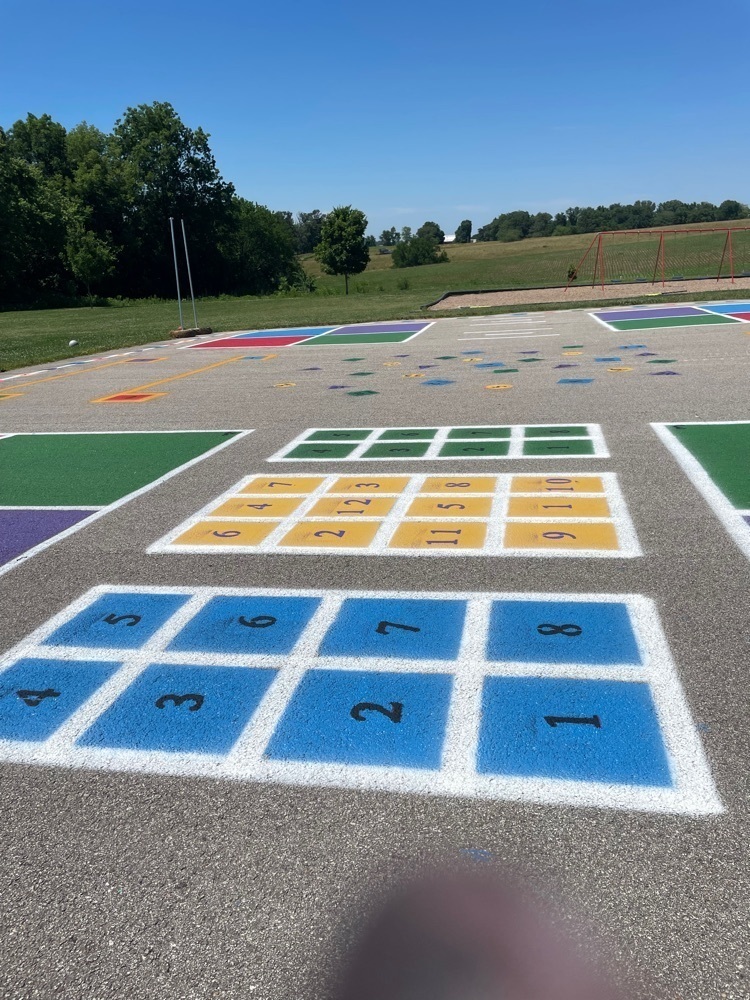 Oak Ridge School District is developing a new website and app. Exciting things are coming! We will be going live in August!