Oak Ridge Current Openings. Join the Blue Jay team!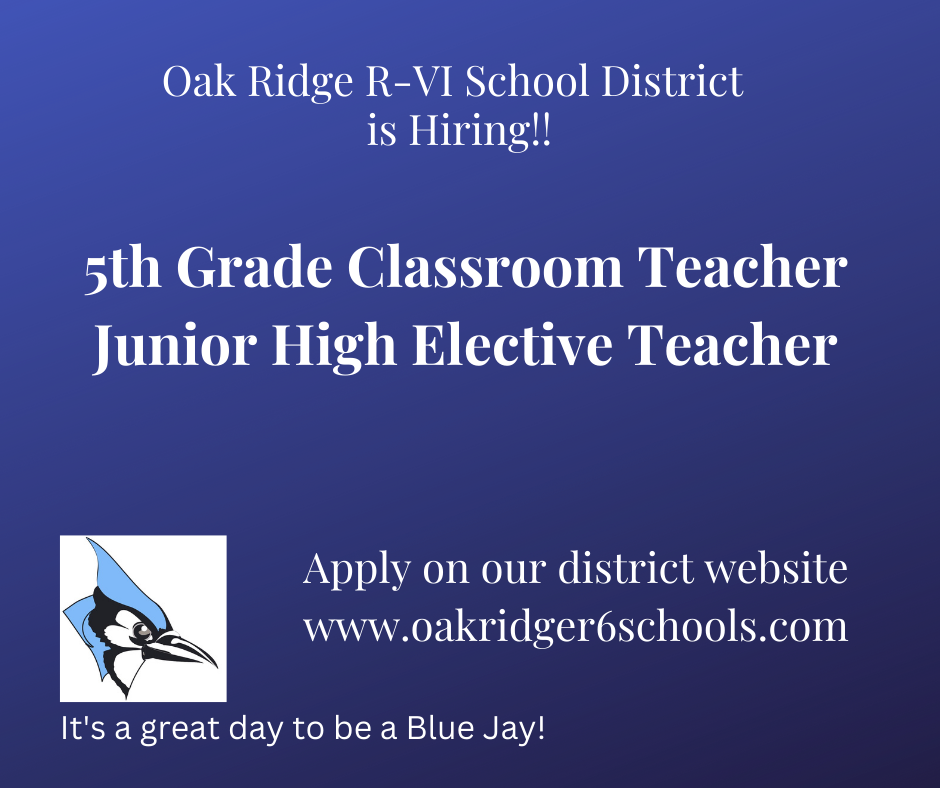 Ashley Seyer has put together a district tshirts for the baseball team. Here is the design and if you would like to order, please contact her at 573-275-6687. Friday will be the last day to place an order. This is the information she sent me. $10 s-xL $12 2x or bigger.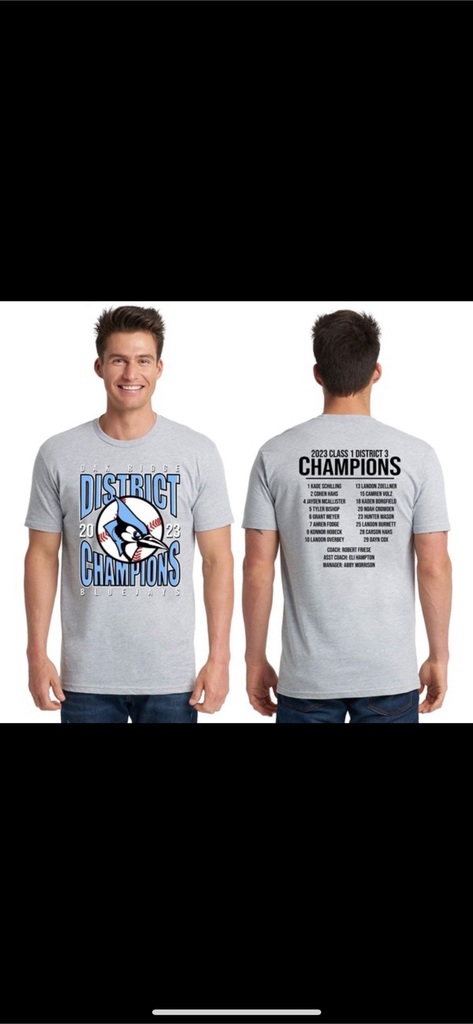 We are so proud of Erin and Tanner, Oak Ridge Valedictorian & Salutatorian for the 2023 Graduating class. They were interviewed on 2 different radio stations. Way to show your Blue Jay Pride!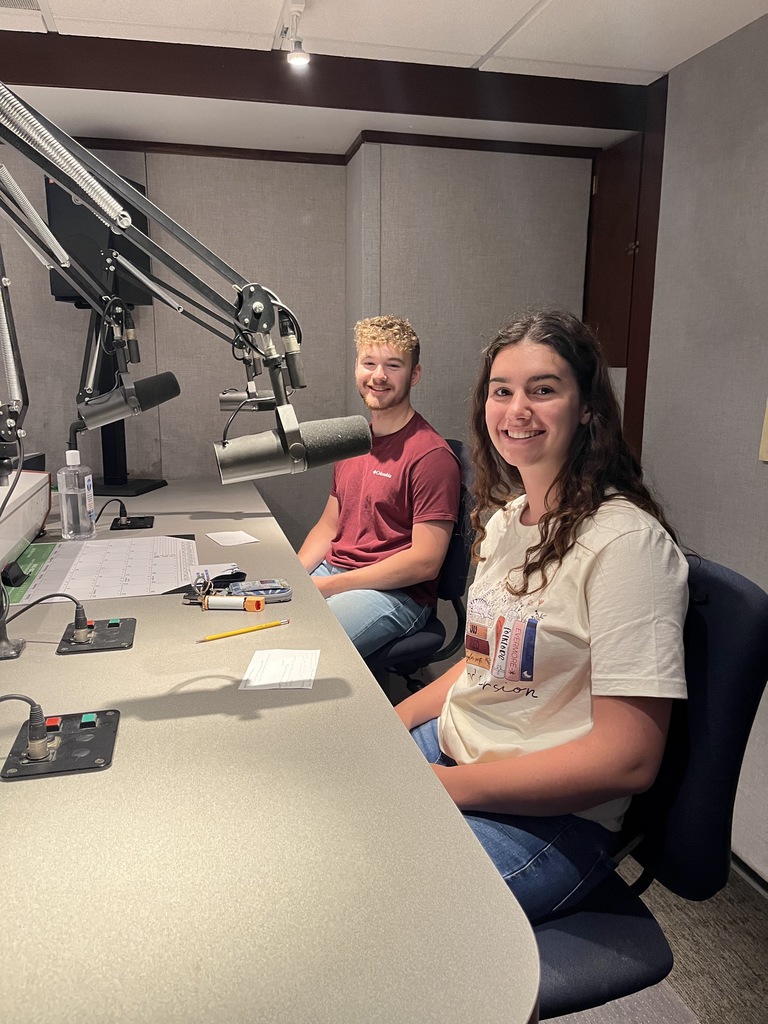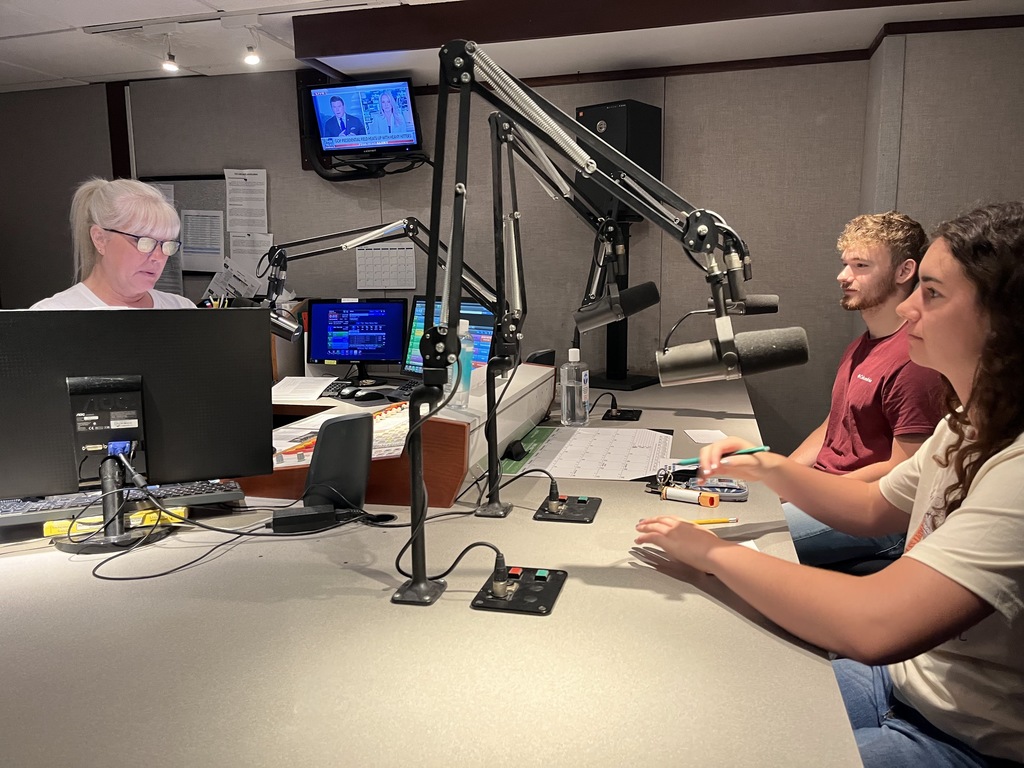 What a great season for the baseball boys and coaches. Congratulations on winning the District and for a great year! We will miss you seniors!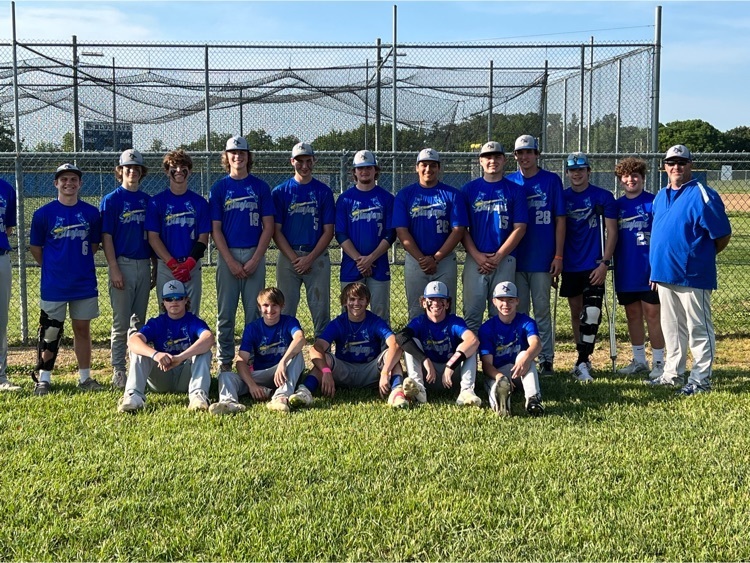 One more announcement. I was just informed that Valedictorian, Erin Urhahn and Salutatorian, Tanner Slinkard will be live on K103 tomorrow morning at 8:30am. Listen in for their interview about being the top of their class.

Good afternoon everyone. I'm sure I don't have to remind you that our boys are playing in the state sectional baseball game tomorrow, at 4pm, at HOME, but just in case I thought I'd send it out. Don't forget to get your tickets online. We will not be accepting cash at the gate. We will have workers scanning tickets as you pull into the lower gravel lot as well as the bottom of the hill if you park on the grass hill or upper gym lots. There will be limited spots in the lower gravel lot as we are expanding the amount of handicap spots as well as needing spots for the visiting bus and game officials. If you are able, parking on the grass hill and upper lots would be greatly appreciated. The ball park will open to the general public starting at 2pm. We are upping our game in the concessions and will offer grilled burgers, cheeseburgers and hot dogs as well as our regular concession menu. The ball field is going to be the place to be tomorrow afternoon. I was informed we haven't hosted a state sectional game in some time. Good luck to the coaches and team and I will see all of you guys tomorrow afternoon. Go BlueJays!!

That's a wrap! Thank you to Dr. Glueck and Andrea for coming up this morning and making sure our students were good to go for next school years sports season! You two are amazing!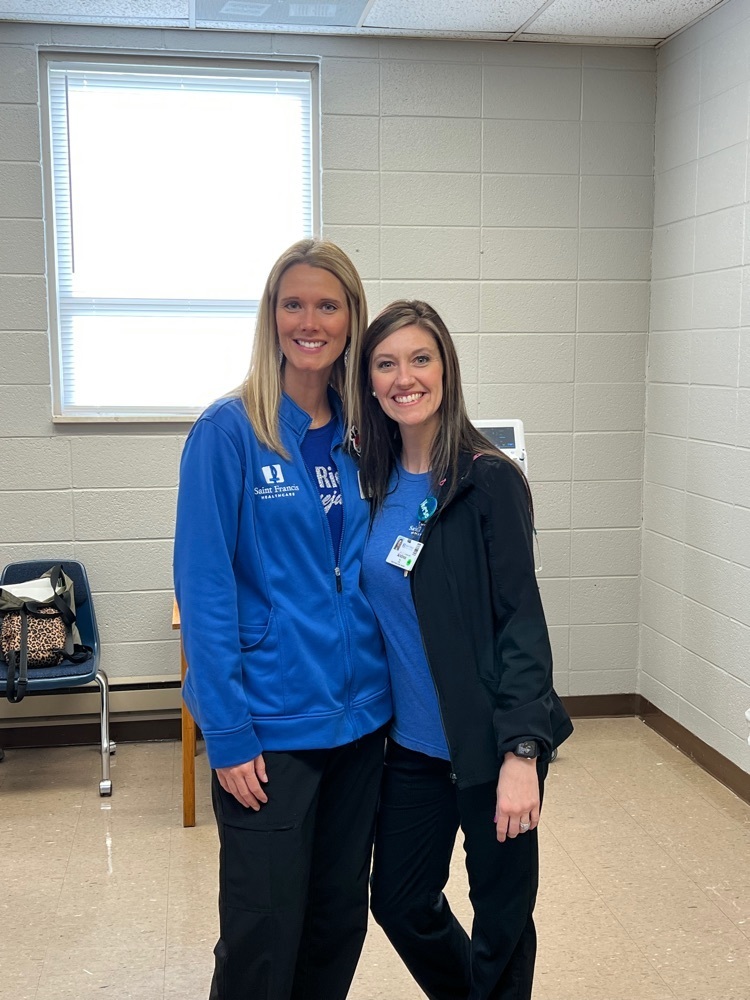 Just a couple tidbits of information I want to share about the game on Monday per MSHSAA on what is allowed and what is not allowed at the baseball game. Here is a list of things that ARE allowed at the game: balloons, banners on wall, hand held signs (no obstruction of view during play); artificial noise makers, (including but not limited to horns, cow bells, bells, buzzers, shakers, clickers, thunder sticks, rattles, (instruments not part of a band), team introduction, poms, spirit/rally towels, carried school flags (running/taunting prohibited), appropriate dress requested (host determines). Here is the list of items that are NOT allow and is strictly prohibited: confetti/shredded paper/powder; laser light/pointer/flashing objects; megaphones, compressed air horns/sirens; whistles; drones/uav/uas; team run throughs or break away banners; cannons/muskets/guns/fireworks; animals/pets (other than service animals with proper credential documentation) If any of the prohibited items are brought to the game, we will ask that you take them back to your vehicle or you could be asked to leave the game.

Good morning!!! We are here and ready for all student athletes that need a physical. No appointment necessary and right now…no line. We can't wait to see you! Dr. Glueck and Andrea are all smiles today!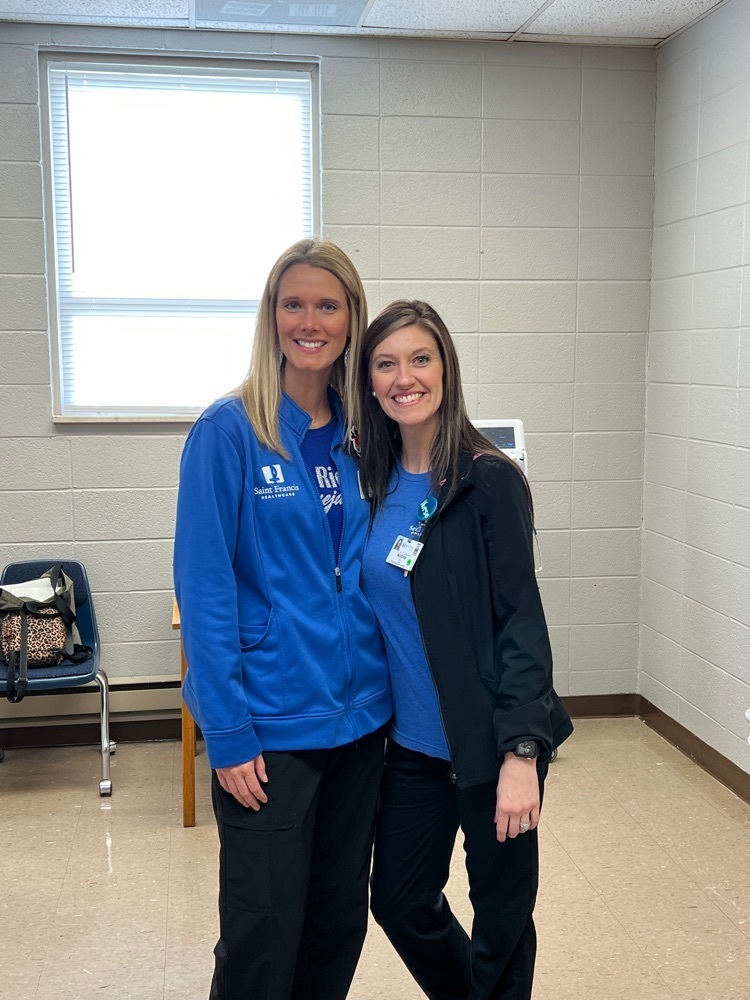 We want to say a BIG Congratulations to our two retirees Melissa Kaminskey and Mark Gihring! Mrs. K is retiring after 24 years and Mr. Gihring, 19 years. You will be missed and again, enjoy your retirement.

Baseball information update. Oak Ridge vs Greenwood will take place on Monday, 5/22 with a start time of 4pm. We will open the gates at 2pm. Nobody will be allowed to come early to set up chairs or come through the admission gate until 2pm. Tickets will only be sold online only and cost of admission is $8, I have attached the link for ticket purchasing. Parking will be allowed on the lower gravel lot as well as the high school gym lot and gym gravel lot.
https://www.mshsaa.org/CMSPages/Tickets.aspx

Congratulations to the baseball team for beating South Iron 15-5 in the Class 1 District 3 Tournament! We are so proud of you and great job! We will host the sectional game on Monday, 5/22/23. I will send more details out when they become available. Go BlueJays!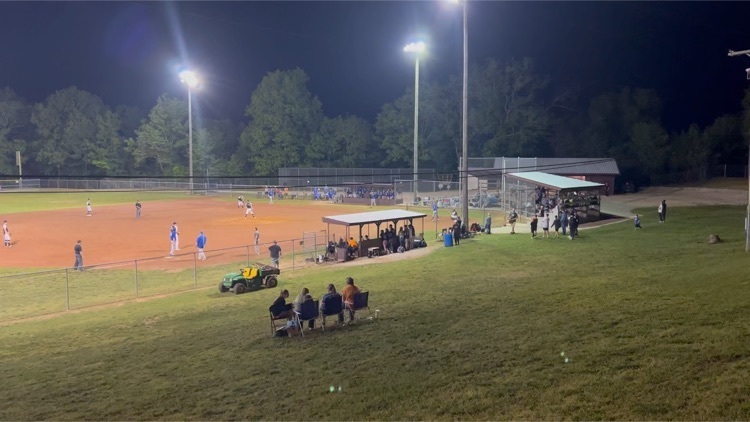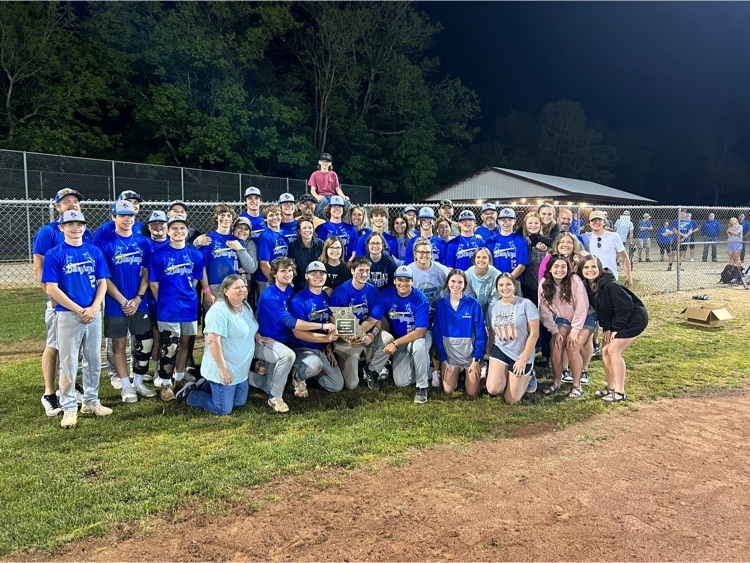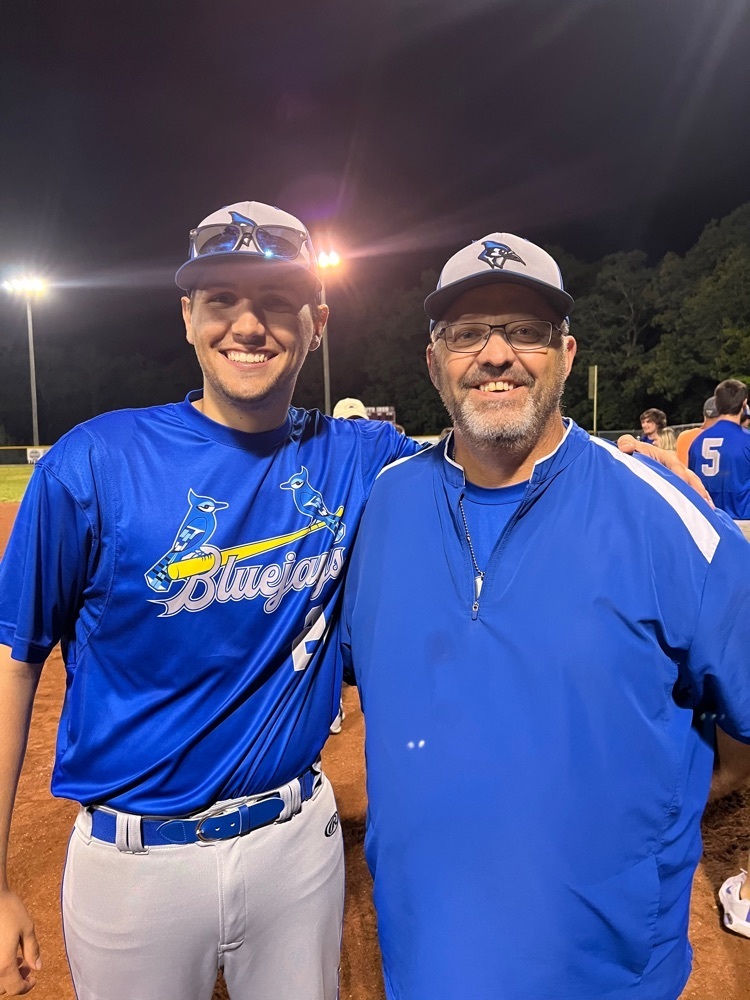 Play Day is in full swing.....Oak Ridge Style! We are sending our kiddos into summer with a fun day of relay races, food trucks, a bounce house, game stations, a petting zoo, bubble, hair color, and temporary tattoo stations! We will post a link to a folder with photos in this week's newsletter. Thank you to everyone who has donated time or money to help us have a successful play day. Thank you to the food truck vendors that have come to help us celebrate! Remember, tomorrow is the last day of school for students. Students will attend all day as normal. Thank you for letting us spend time with your family this year!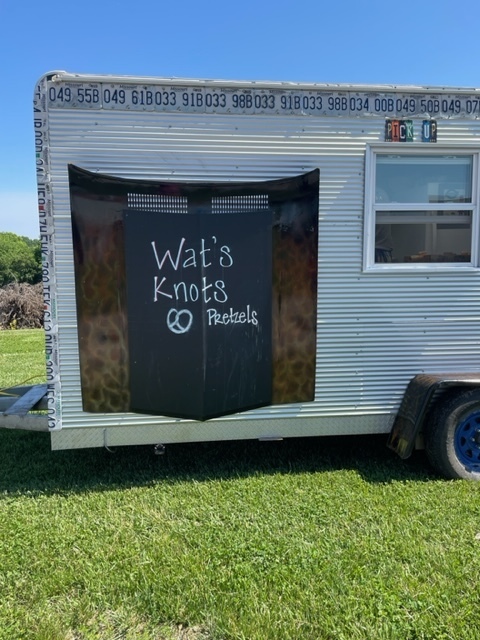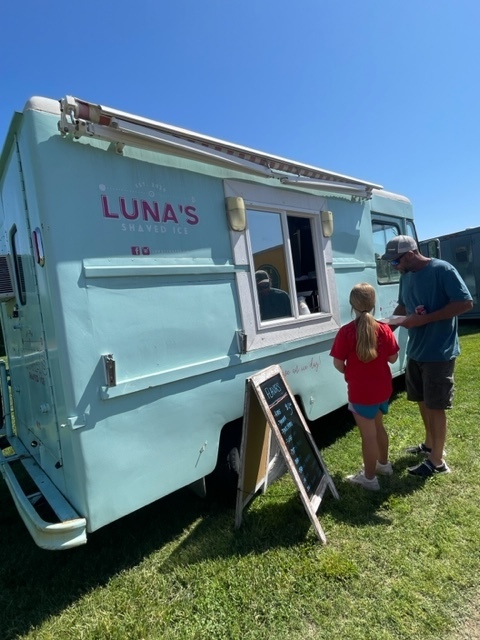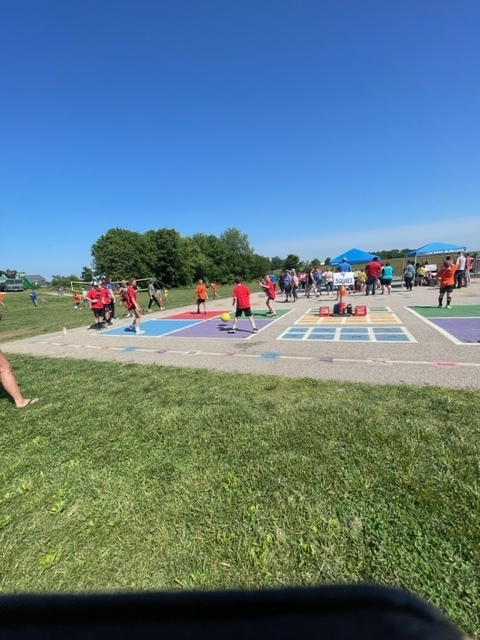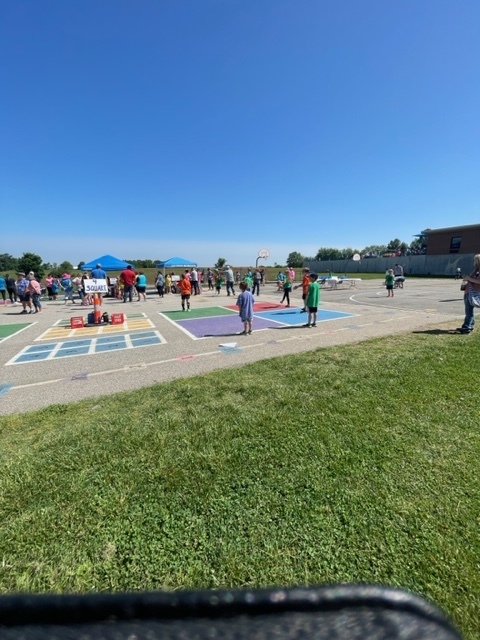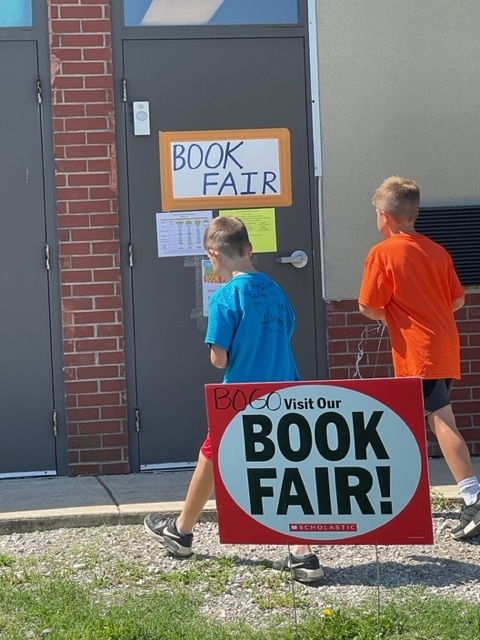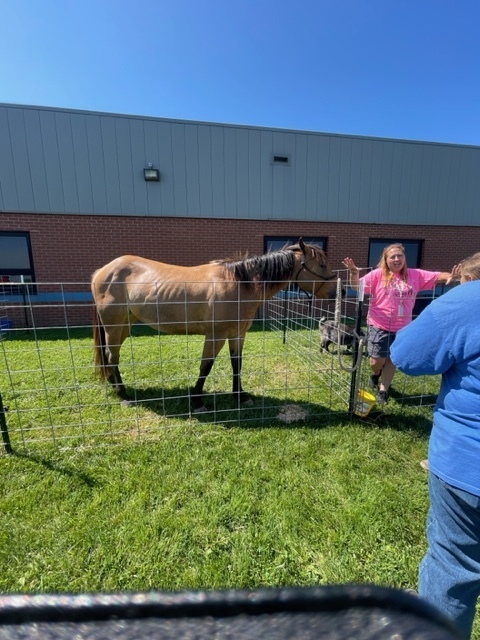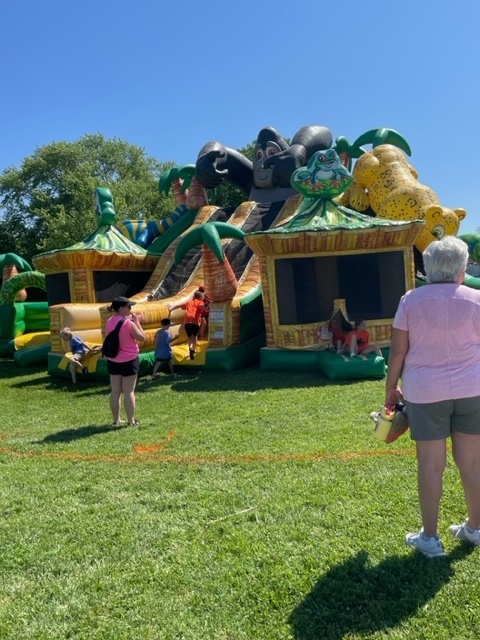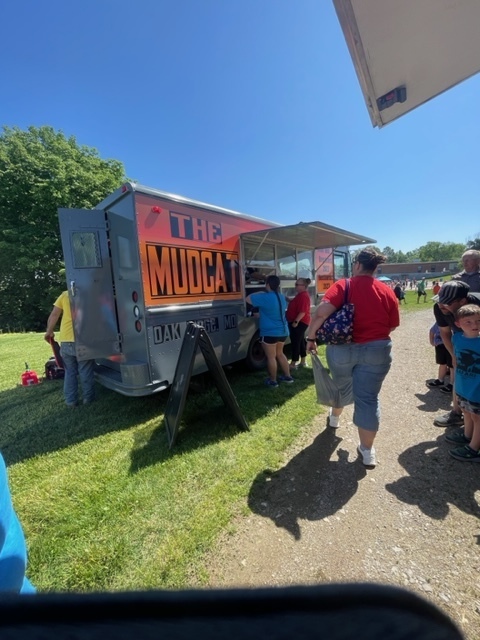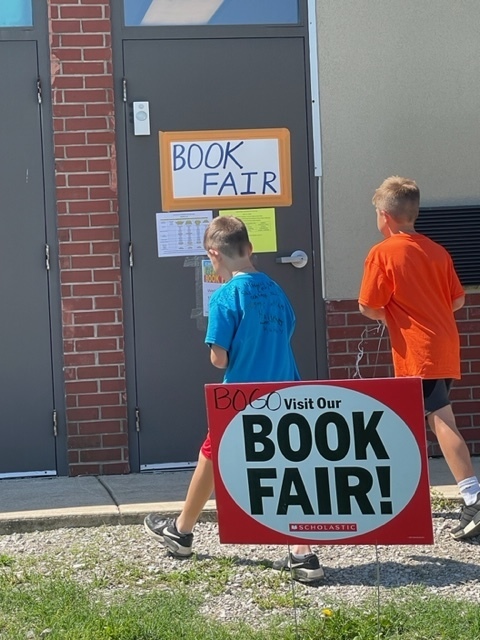 Good evening. Just wanted to keep everyone updated. South Iron received 4 inches of rain last night. SI said there is water in right field but he is going to shop vac it off and have the field ready for tomorrow. They are going to push the games back with the first game starting at 3, our game will be played at 5, and the championship game will be played at 7. Coach Dinkins (SI AD) assured me he will have it ready tomorrow. I understand it will put students back late for Finals on Thursday, and I do apologize, but we really need to get these games in. If you need your son to ride back with other parents please send me an email or a signed note to the office and I will make sure we get a copy to Coach Friese. Thank you!

Thank you to our Cattlemen's Association for providing and grilling burgers and hot dogs to help our students and staff celebrate a successful spring MAP testing session! Thank you Mr. Pohlman!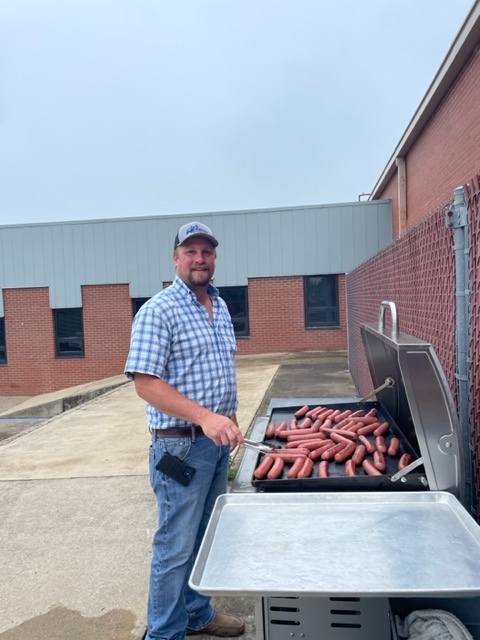 BOGO Book Fair. Please note your students special shopping day and send money with them if you choose.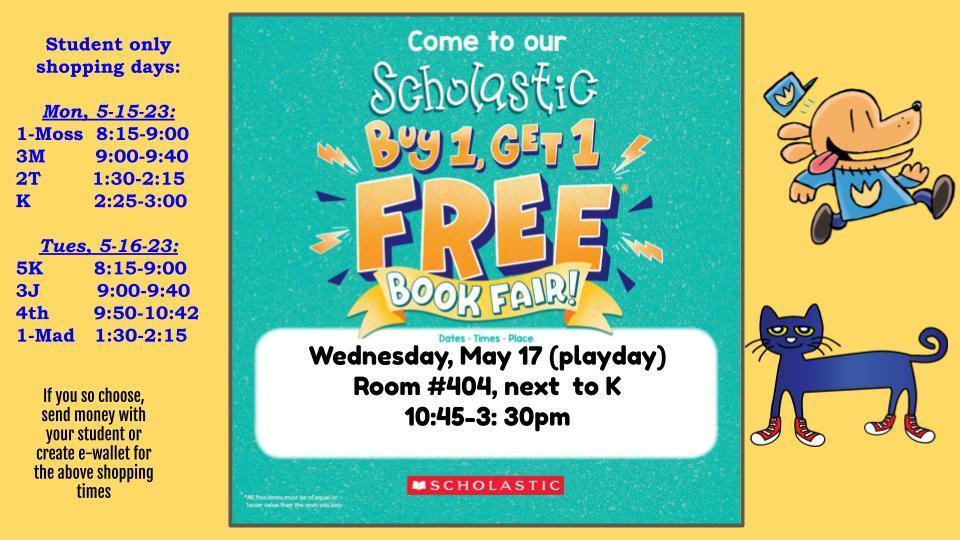 Oak Ridge R-6 High School invites you to attend our commencement ceremony next week. Congratulations class of 2023!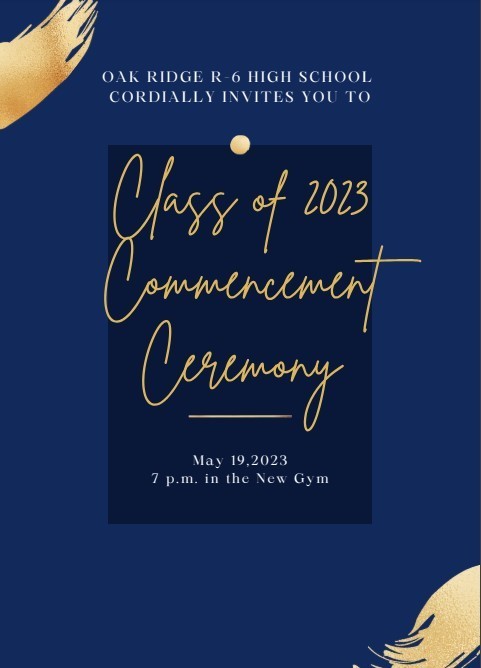 Book Fair, Wed, May 17, 10:45-3:30 pm