It's here!! FCA-sponsored, See you at the Pole (SYATP) tomorrow, Wednesday, Sept 28, 2022 @ 7:15 am. All students in grades 6-12 are invited to gather around the HS flagpole in a time of prayer to the one true God!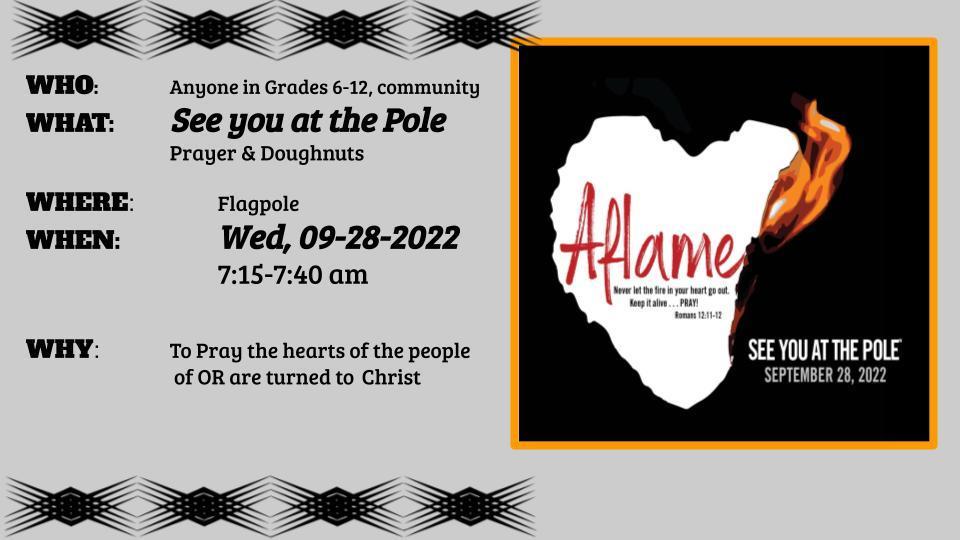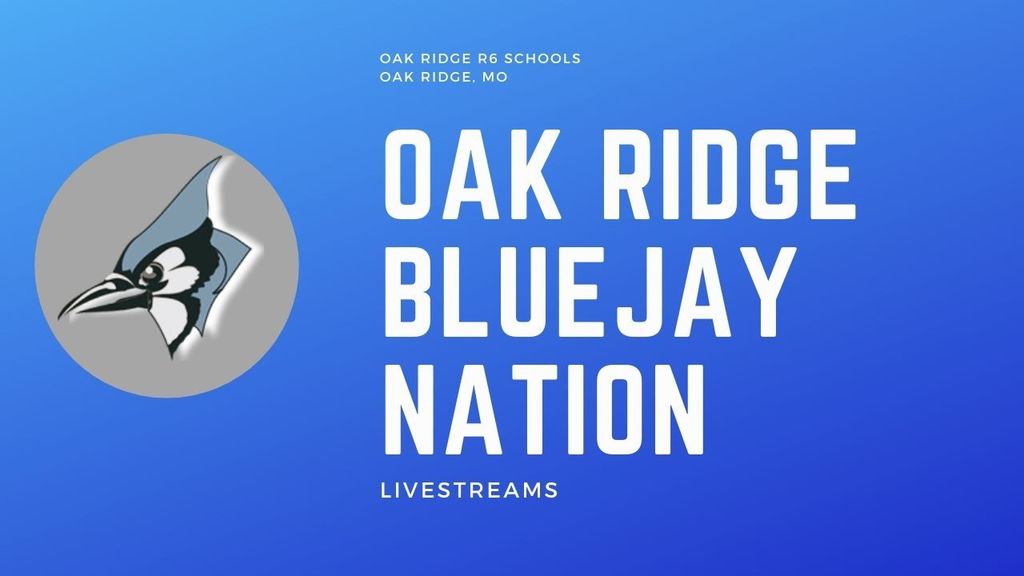 Here are your sports activities for the week of 9/26-9/30 Monday 9/26: No School; JHGB vs Advance 4:30 followed by HSVB JV/Varsity vs Woodland. All games at home. Tuesday 9/27: HS/JHXC @ Perryville City Park 4pm. Bus leaves at 2:30pm. Runners will be called out at 2:15pm Wednesday 9/28: No Games Thursday 9/29: JHGB @ Meadow Heights 6pm. Bus leaves at 5pm Friday 9/30: JHGB and JHBB @ Woodland with girls starting at 4:30pm. They will play both girls games then both boys games. Bus leaves at 3:15pm. Players will be called out of school at 3pm. HSVB vs Bell City 5:30pm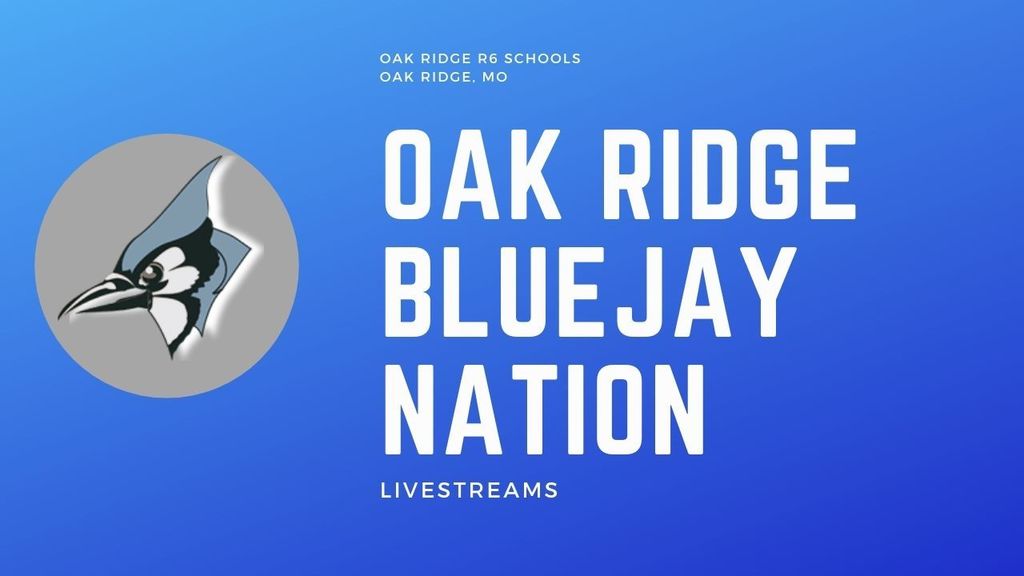 Are you interested in bird watching? If you answered yes to that question, you are in for a treat tonight. Our volleyball BlueJays travel to play the East Prairie Eagles. While Eagles are majestic, I think the BlueJays can show why we are clearly the better bird. JV will start at 5pm tonight and varsity will follow. If you answered no to bird watching, you can attend our JH girls basketball game as we welcome the Delta Bobcats to the Ridge. They will play one game only starting at 6pm. Also, just a couple things for next week's schedule. It's girls night on Monday as our JHGB team will play one game vs Advance starting at 4:30pm. Then we will change gears to HSVB with the Woodland Cardinals coming to town. What better way to spend your Monday night. Also, our JHGB game that was scheduled for Thursday 9/29 has been changed to 9/30 @ Woodland with a start time of 4:30pm. The girls will play before our JH boys. The JH girls basketball game that was schedule at Meadow Heights on Friday 9/30 will most likely be changed to 9/29 with an early start of 4pm, but I am waiting for final confirmation from Meadow Heights. I will let you know as soon as I have confirmation. I do apologize for the changes but just like us, schools have several activities going on and change is inevitable . If you have any questions, please let me know.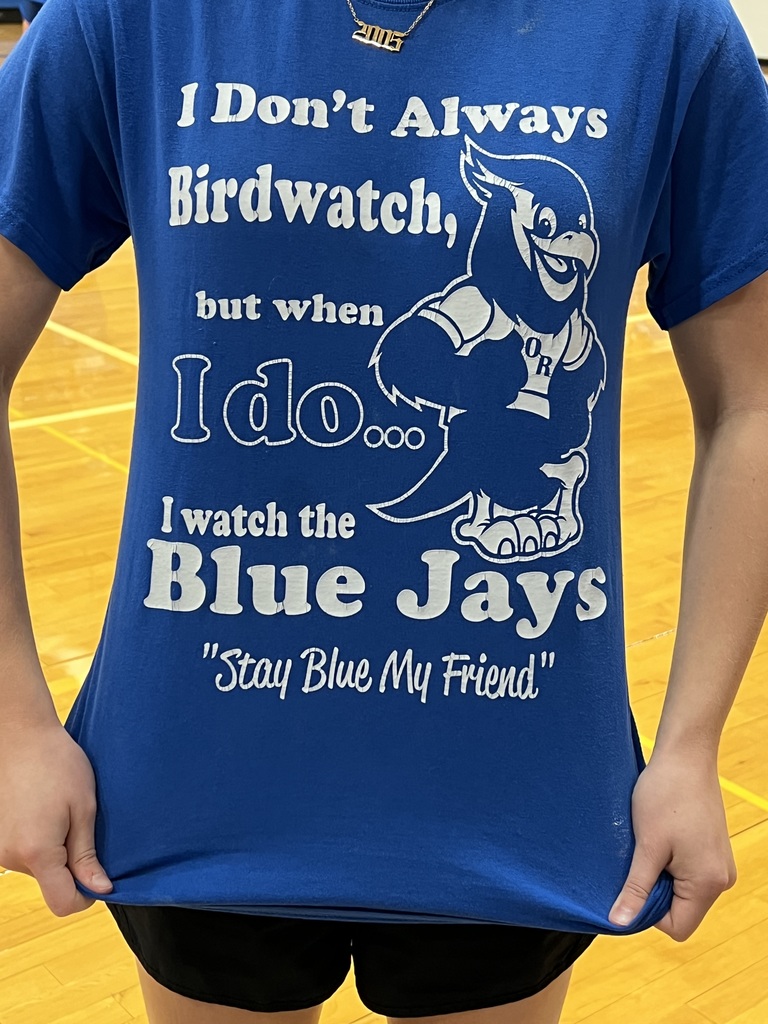 Congratulations, Mrs. Fronabarger! She has received the pineapple award this month at the Jr High/High School. This is a new teaching/learning program to share engaging teaching strategies among teachers each month. She was the first person to put one of her lessons on the pineapple board which invites others to come watch her class. She did Lego cups on the first day of school. Which teacher will be next? The winner receives fresh fruit and 2 Jean day passes, one for themselves and one for a colleague. Great Job, Mrs. Jess!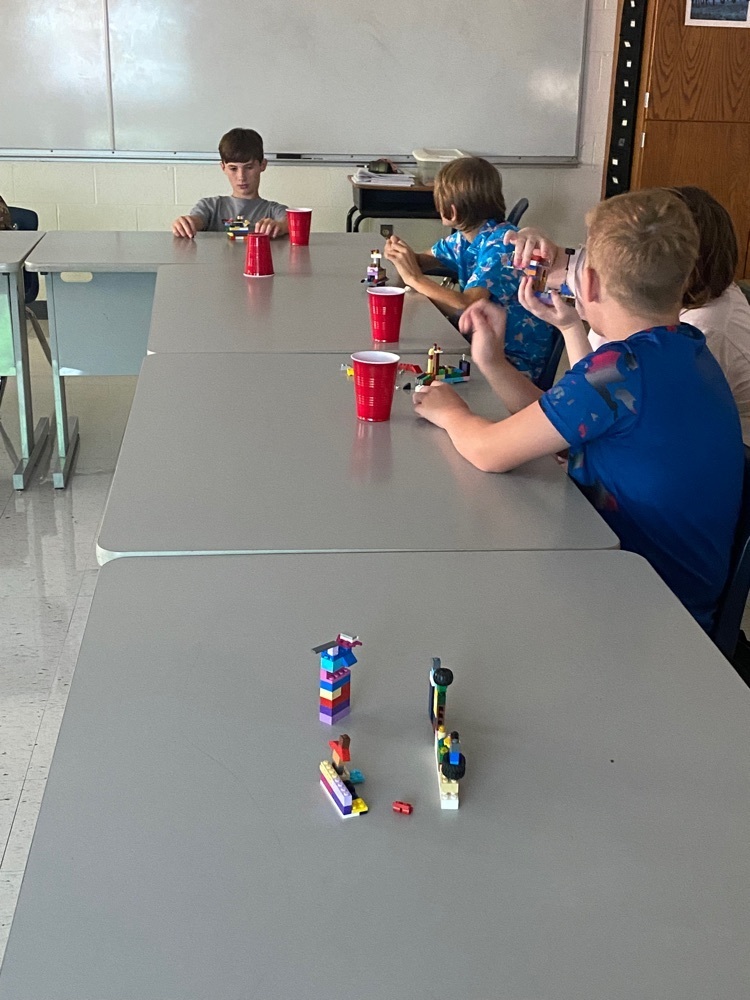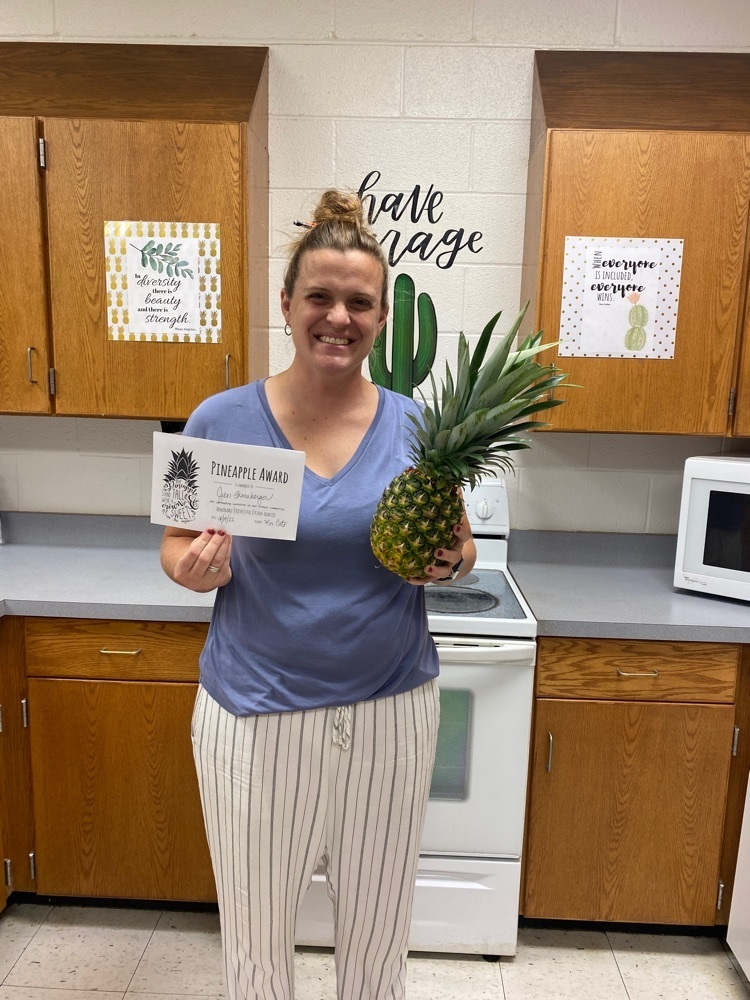 Come see Mrs. Holmes and the high school band tomorrow at the East Perry Fair!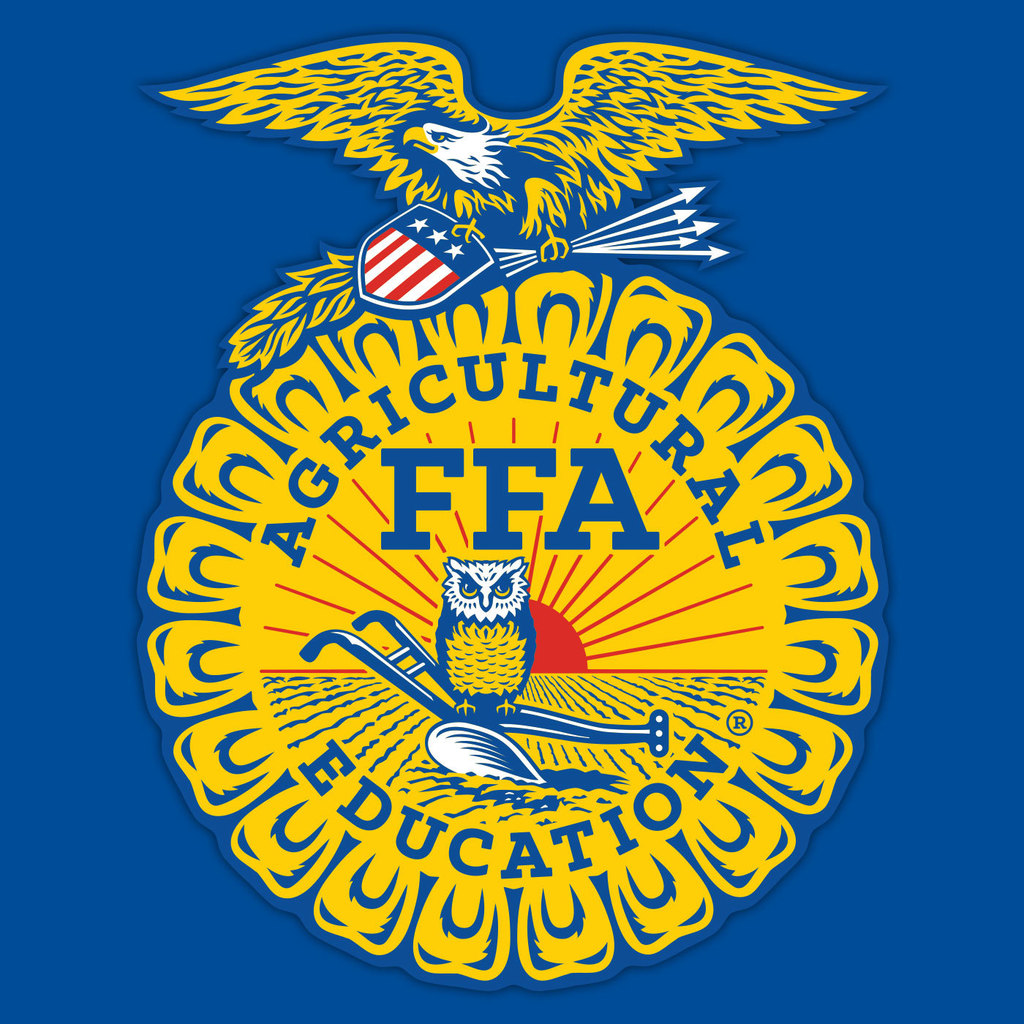 A quick update for the HSVB schedule. We are bringing back the Mississippi Valley Conference Volleyball Tournament and Oak Ridge is hosting it. This is a varsity tournament and will take place on 10/8/22 starting at 10am. This will be a full day tournament with the championship game starting roughly around 3pm. I will send out more information about seeds and exact game times after the tournament seed meeting.

7 days until See You at the Pole (SYATP) 2022, sponsored by FCA: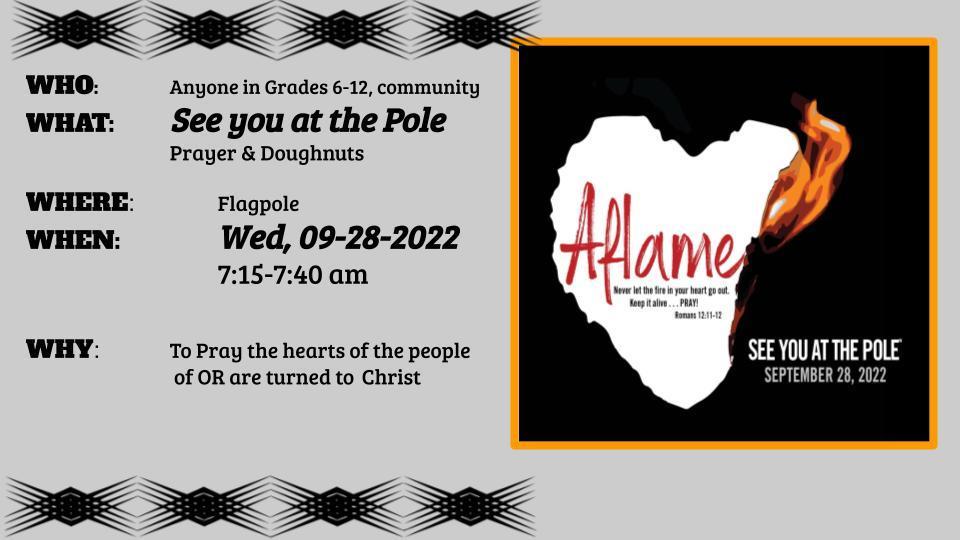 It was an amazing day at Oak Ridge. We are so proud of our student athletes for doing amazing out in this heat. Boys and girls did great today and our boys took home 1st place honors! Congratulations to all. Thank you to all the staff and students that made this day happen and run smoothly. Coach Seyer, you are amazing. You make this all possible and make it look easy. Check out all the hardware in these pictures.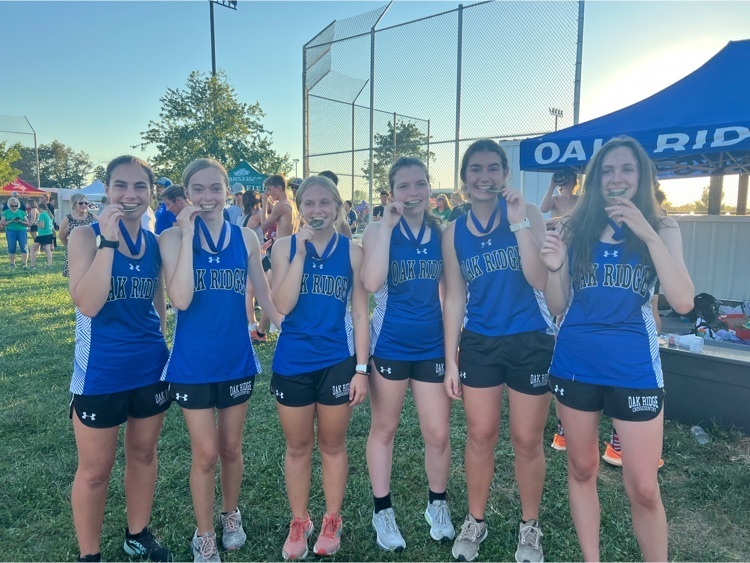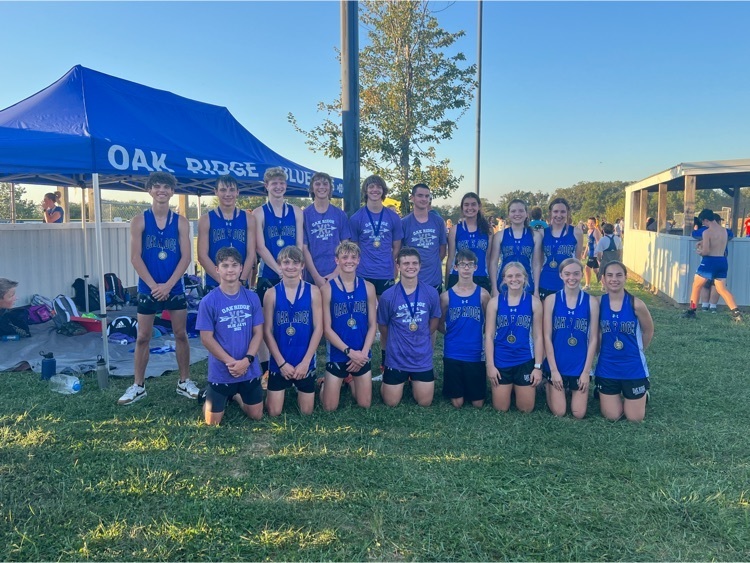 The Oak Ridge Board meeting site has been relocated to the Central Office-Superintendent's office due to air conditioning issues. The meeting starts at 6:30 pm.
Here is the athletic/activities schedule for this week. Monday 9/19: JHGB @ Puxico 6pm; Bus leaves at 4pm. HSVB @ Saxony 5:30pm; bus leaves at 4:30pm Tuesday 9/20: HS/JHXC meet at home. Girls race at 5pm, boys race at 5:45pm and JH races at 6:30pm. Wednesday 9/21: No games/activities Thursday 9/22: JHGB vs Delta 6pm; HSVB @ East Prairie, JV starts at 5pm with varsity to follow. Bus leaves at 3pm Friday 9/23: NO SCHOOL, NO GAMES Just a reminder for next week. On Monday 9/26, there is No School but JHGB will play one game vs Advance starting at 4:30pm with HSVB to follow with a JV/Varsity game vs Woodland. I do apologize for not being able to move that game from a day we don't have school, there were no other dates available to make that change. Please let me know if you have any questions and enjoy the rest of your Sunday evening.

Congratulations to Mr. Howell for earning the New Advisor of the Year Award at J-day this week! J-Day is a conference for yearbook held at SEMO each year. Great job, Mr. Howell!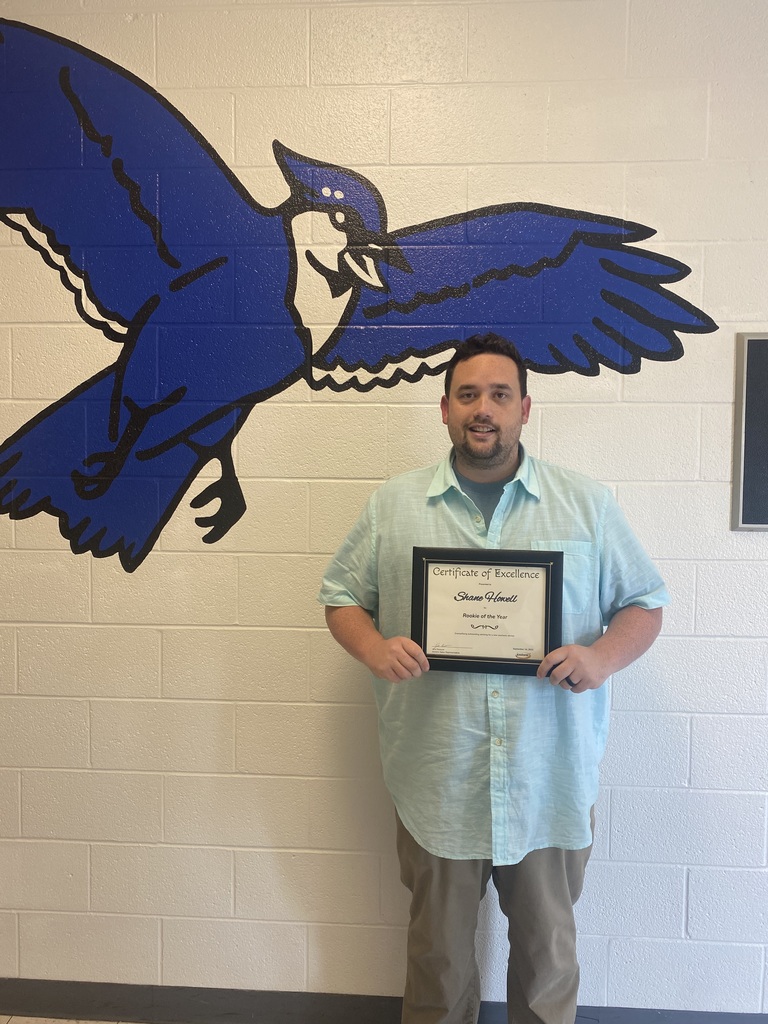 Announcement from Coach Seyer regarding the XC meet on 9/20/22 at Oak Ridge. Because of the predicted heat on Tuesday, we are changing the race schedule a bit. We will push the first race off until 5:00 in hopes that the weather begins to cool off by then. We will not be running a Varsity and JV. We will just run everyone together and score the top 5 for each team. 40 medals will be given out for HS Girls and Boys and 25 for each Junior High. The schedule will be as follows: ALL High School Girls--5:00 ALL High School Boys--5:45 ALL Junior High Boys / Girls--6:30 (5 minute delay between boys and girls) If you are able to help out around the course on Tuesday, please meet me at the ball field at 4:15 so I can give you a spot to watch! Thanks for being flexible with our good ole Southeast Missouri weather!