Reminder: OPEN HOUSE Thursday, August 18 3:30-7:00 pm

Thank you Oak Ridge Families For Helping Us Stuff The Bus For Our Kids!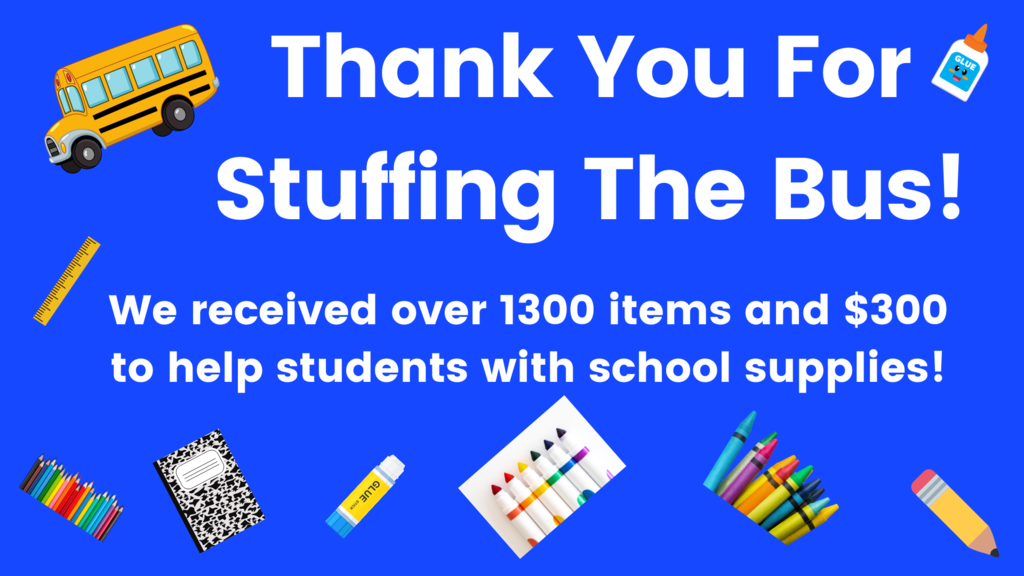 Welcome New Oak Ridge Staff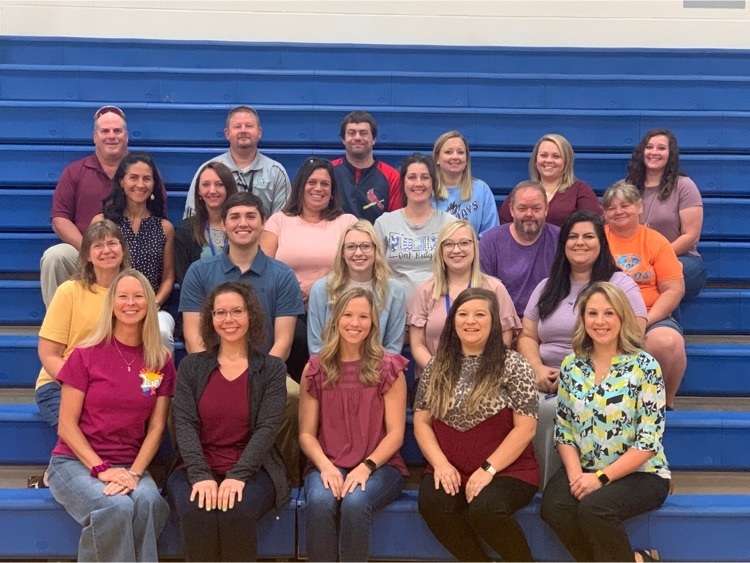 The Oak Ridge Transportation Staff met today and spent eight hours training on bus safety for the upcoming year. Thank you drivers! Routes and times for the coming school year should be very similar to last year. If we suspect a student will have a different pick up time, we will call and notify you. If you are new to the district, and need bus transportation to or from school, please call 573-266-3232 and talk to the transportation director, Sonia Wood. We will determine what bus number your student will ride and an approximate pick up/drop off time. The Oak Ridge Open House will be August 18th from 3:30 until 7:00pm. Students can ask about bus routes at that time as well as bring in school supplies and meet teachers. We can't wait to see all the students back on the first day of school-August 24th!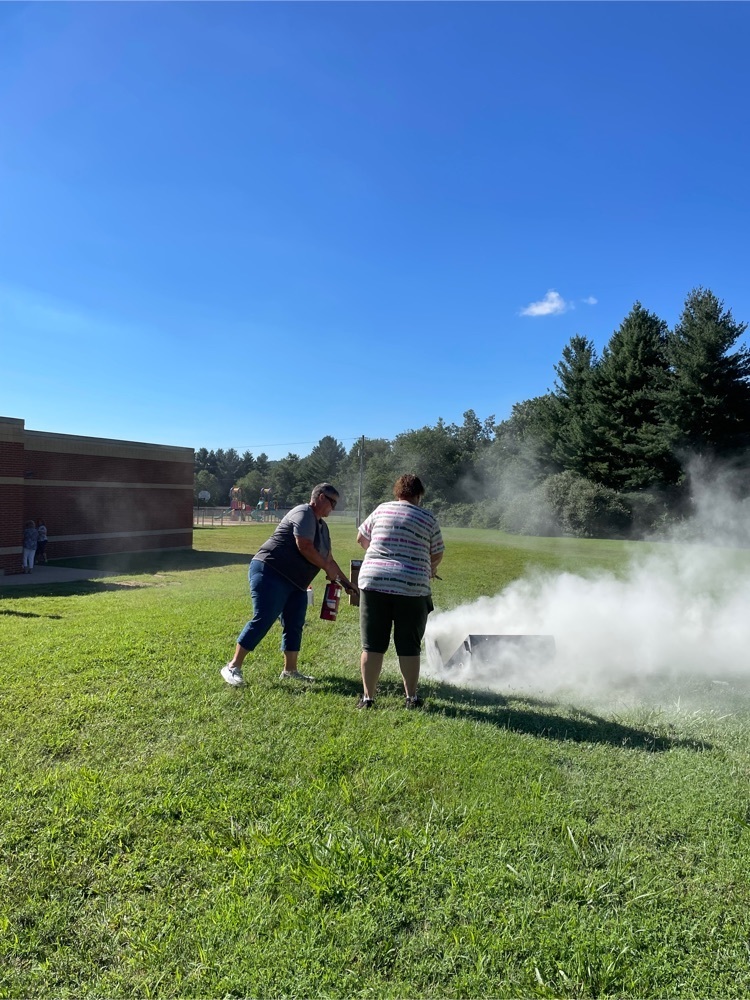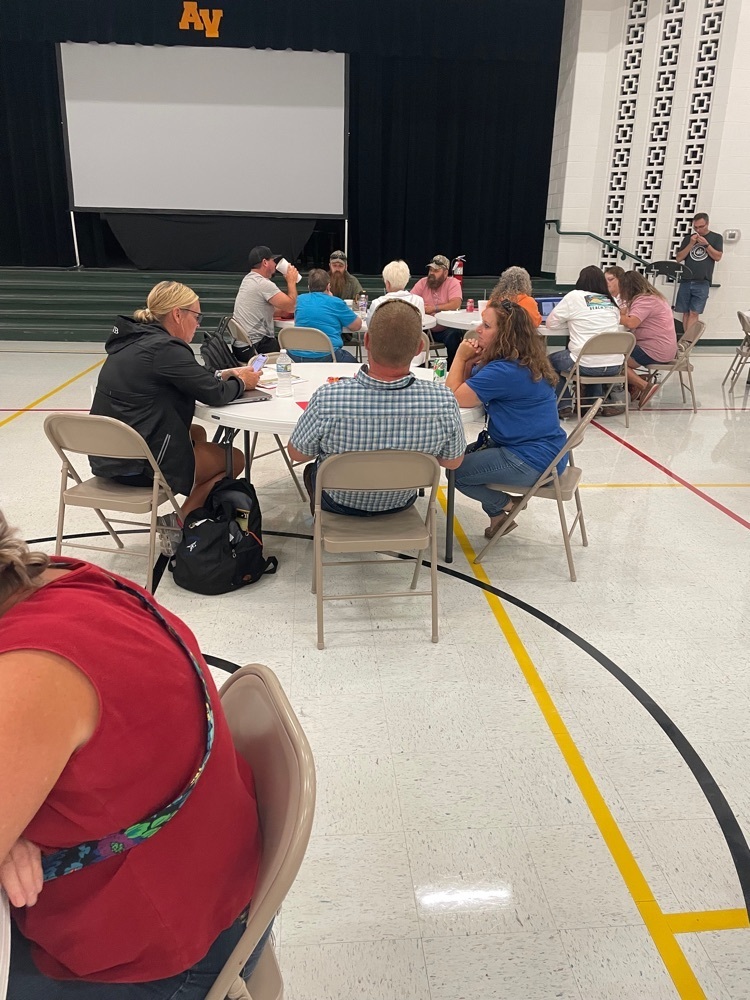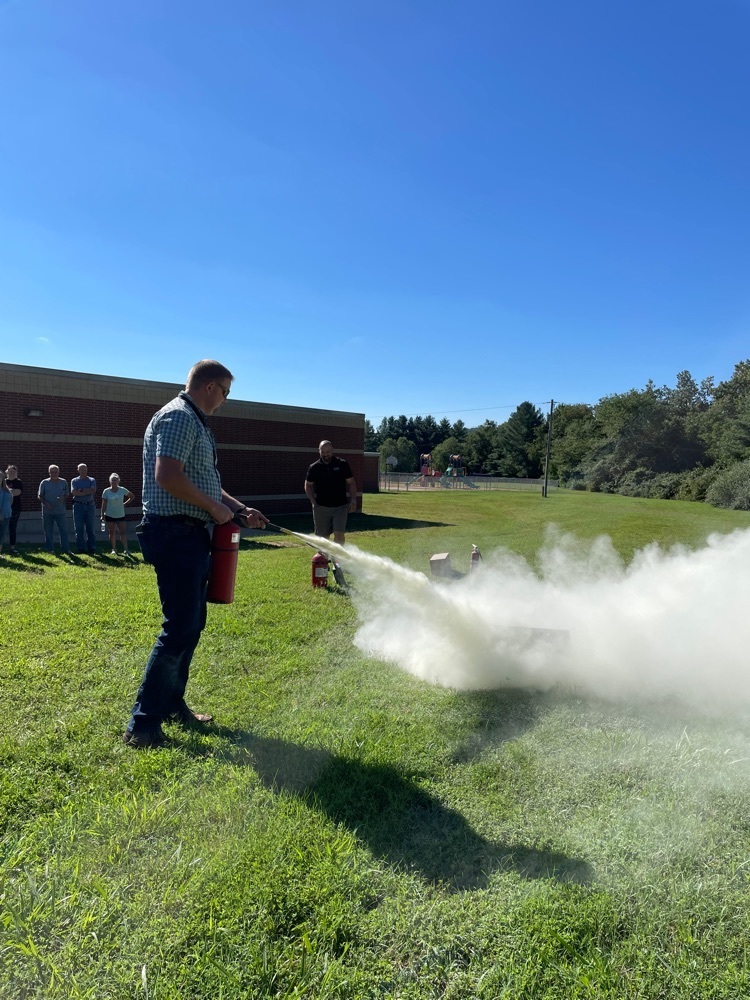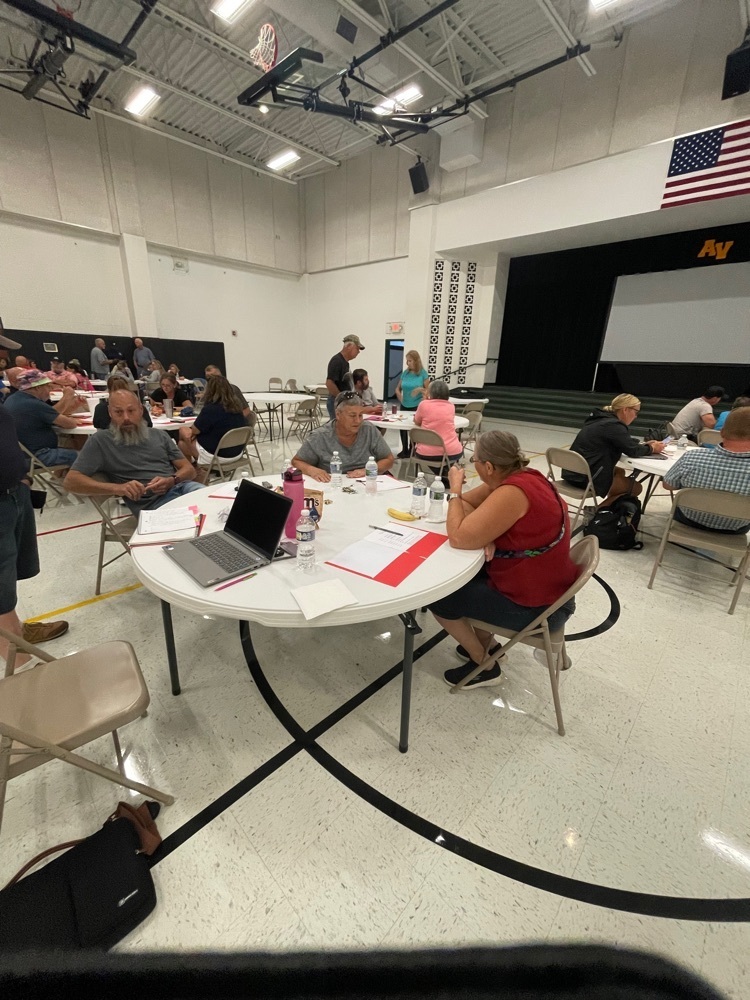 Good morning BlueJays. Just a reminder that JH girls basketball starts on Monday, 8/15, from 330-530pm in the old gym. Players must have a physical on file or you can bring it with you to practice. If you have any questions please let me know. Coach Ward

Thank you FSCB for coming out to support Oak Ridge students and families. We appreciate you!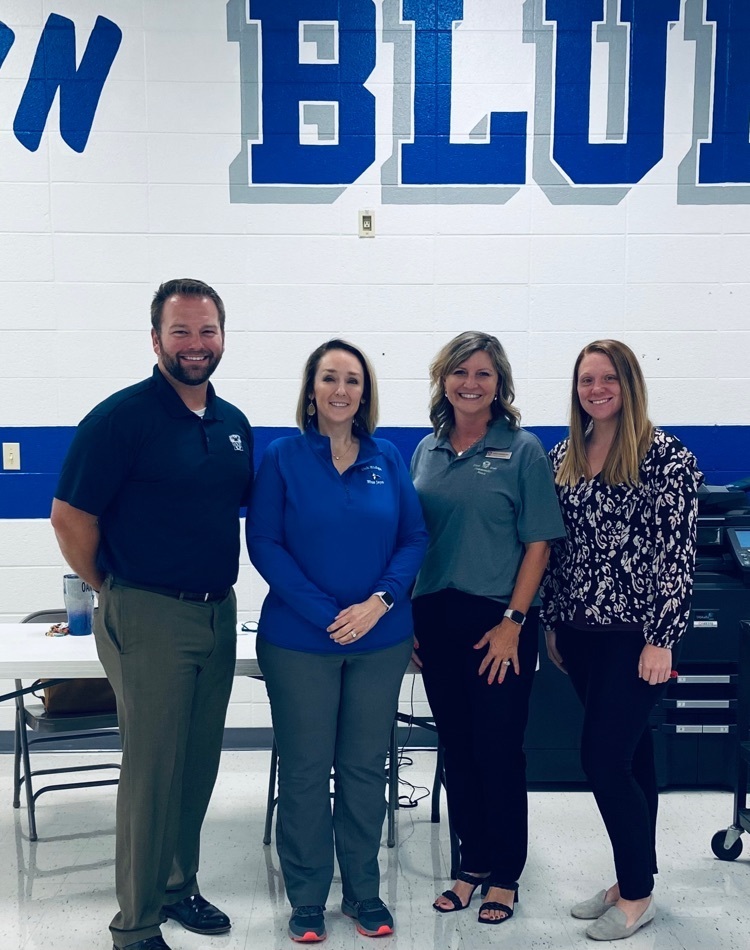 Thank you to all our Oak Ridge families who came out to the Back to School Fair.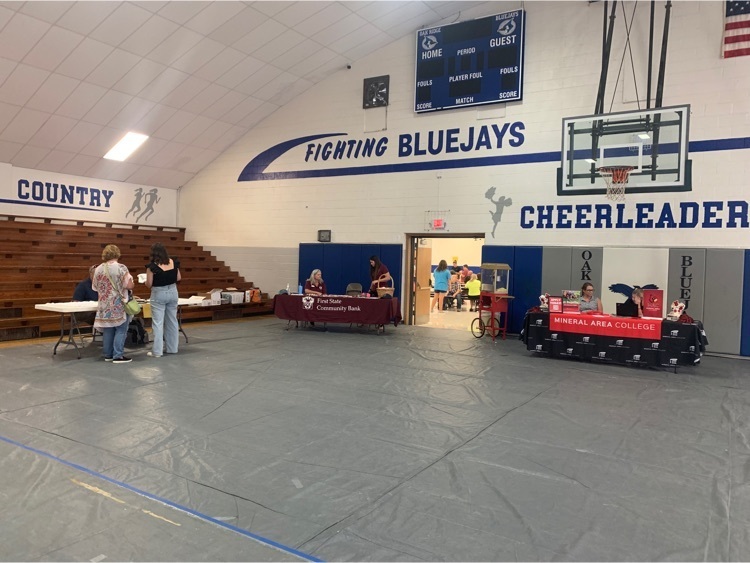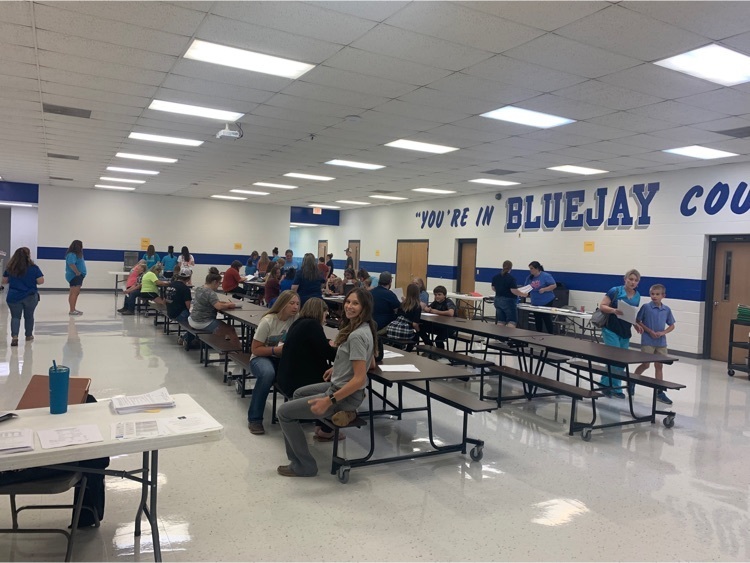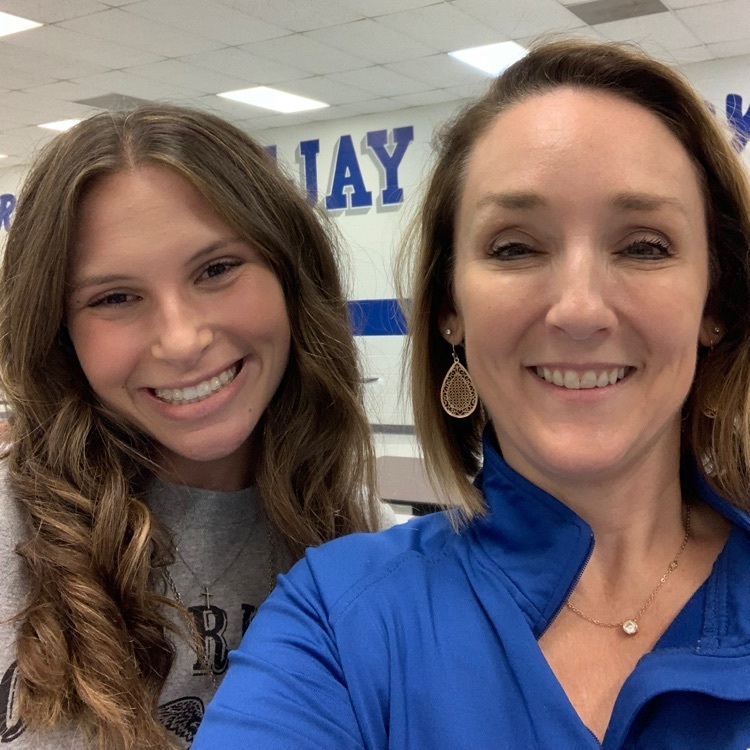 Jr High Cheer Clinic Announcement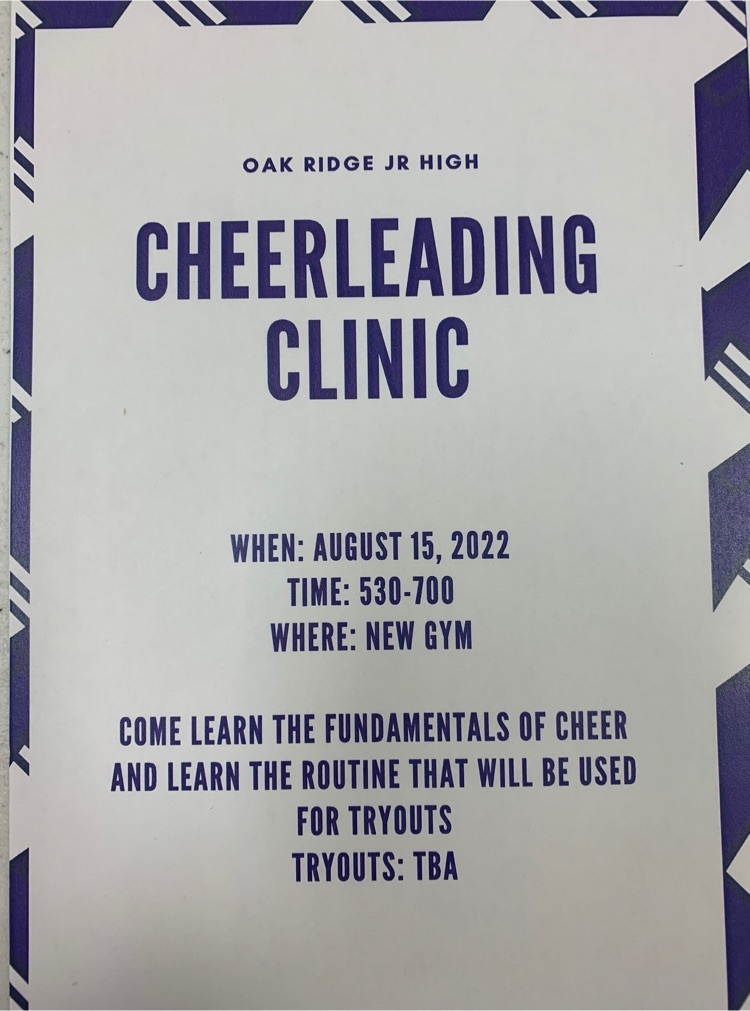 One hour left to stuff the bus for Oak Ridge kiddos at Jackson Walmart!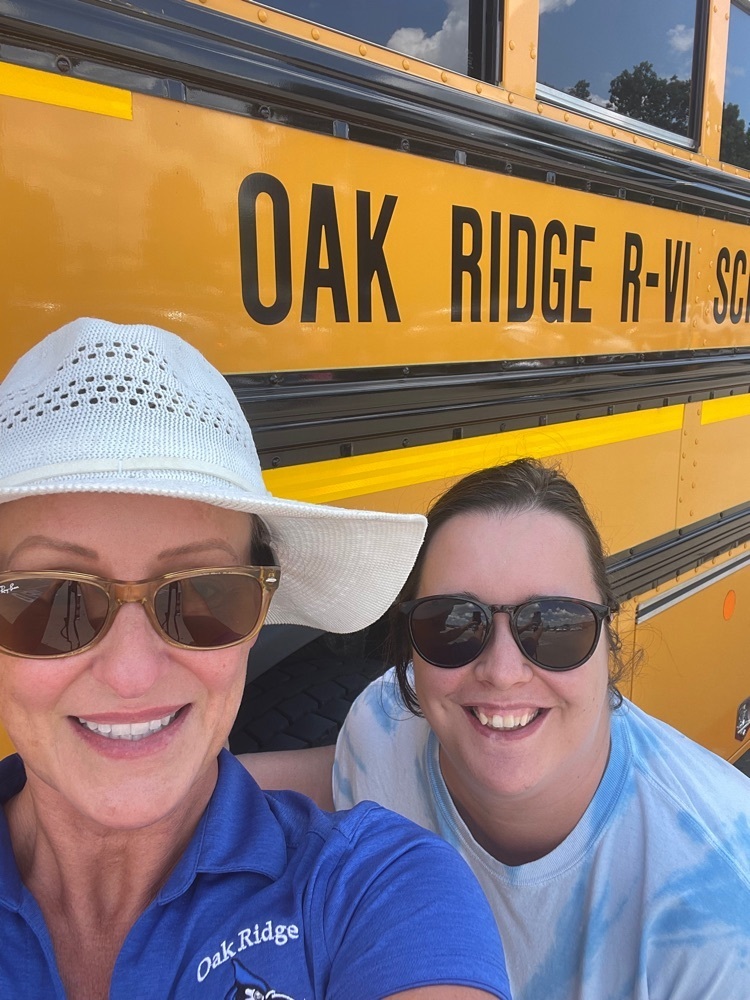 School Supply Drive for Oak Ridge School District Jackson Wal-Mart August 6 9:00-3:00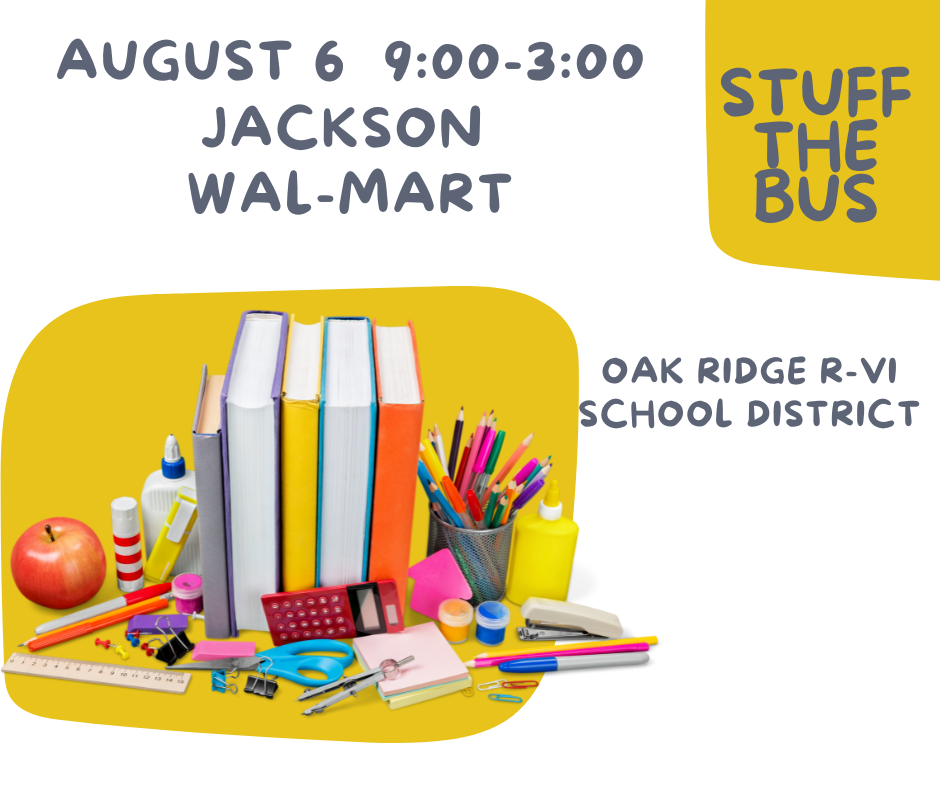 Back to School Fair August 9 12:00-7:00 Oak Ridge Cafeteria Early Childhood-12th grade Students Parents Must Accompany Students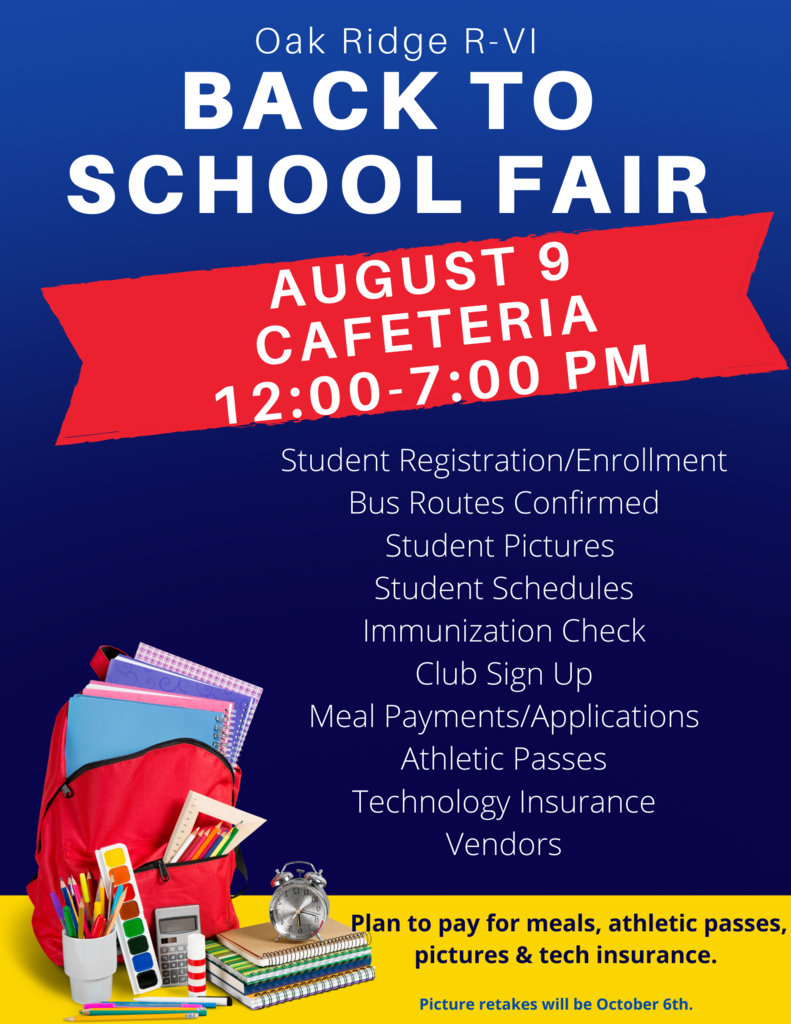 The Oak Ridge Administration team is at the DESE Leadership Conference. We are collaborating and preparing for a great year ahead.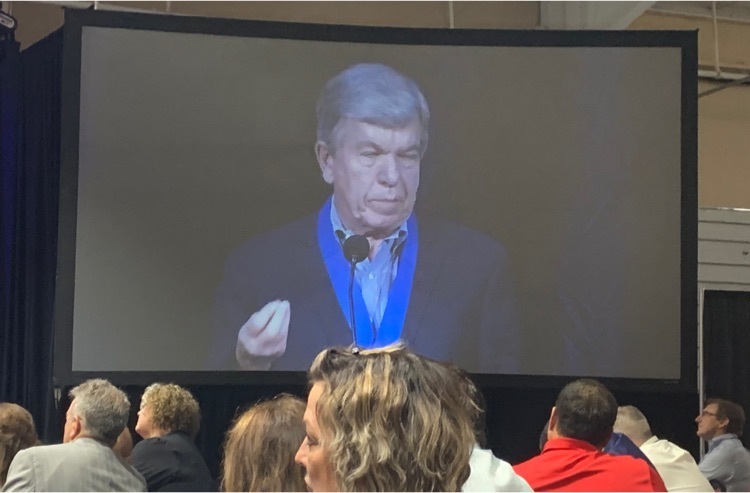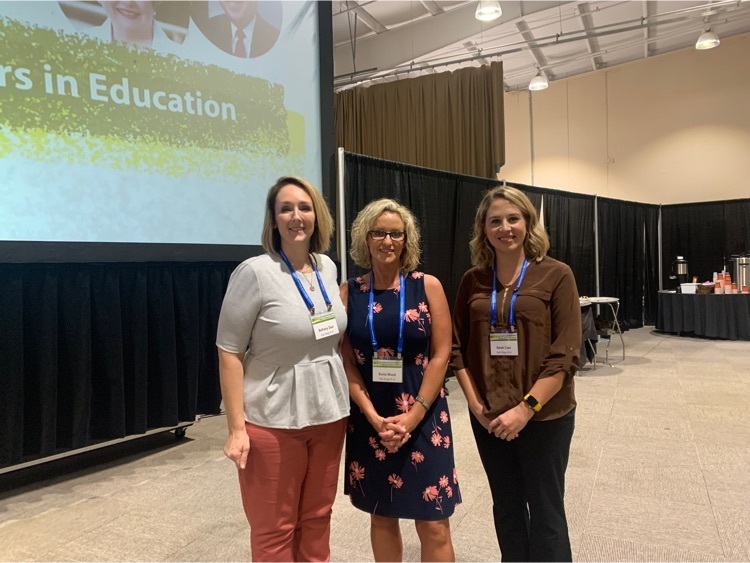 Stuff the Bus Jackson Wal-Mart August 6 9:00-3:00 Oak Ridge School Supplies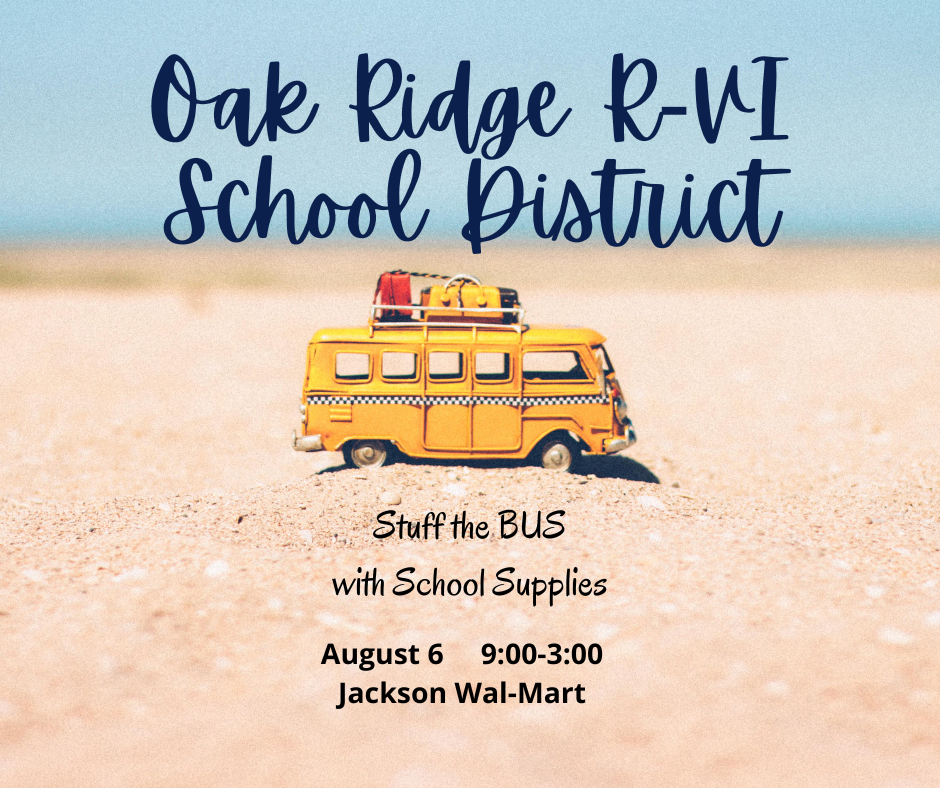 Big thank you to Dr. Glueck and Andrea for coming in this morning and offering physicals for our student athletes. You two are amazing and we appreciate you very much.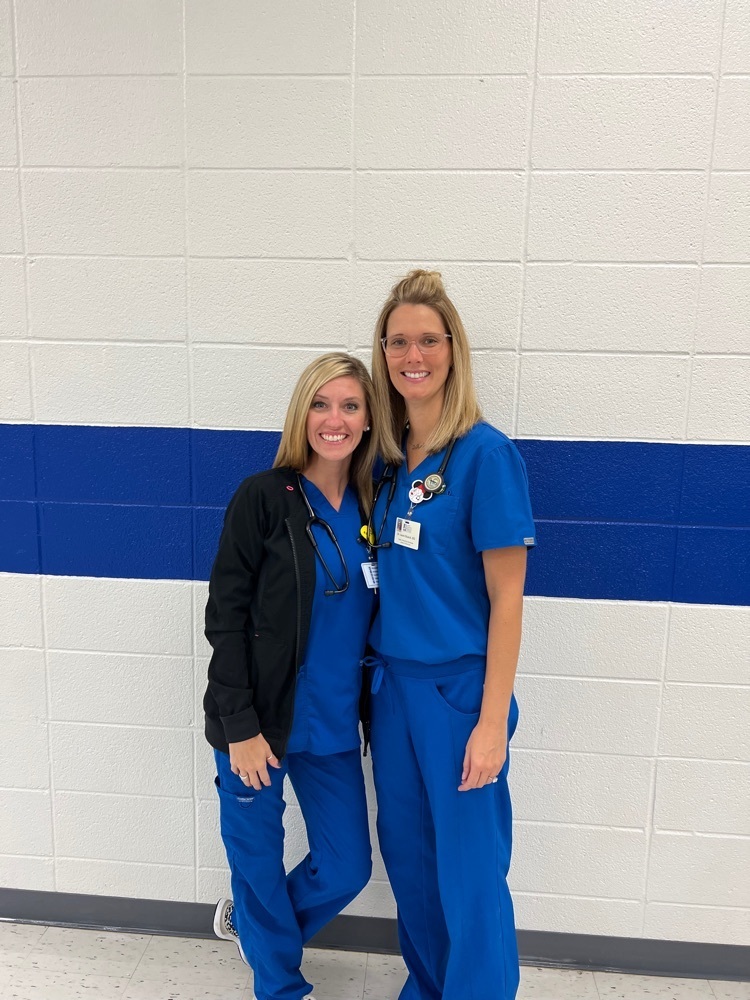 All smiles here at OR this morning. Come see us if you need a current sports physical for the upcoming school year. Cost is $20 and we are here until noon. Lines are short so it won't take long. These girls are good!!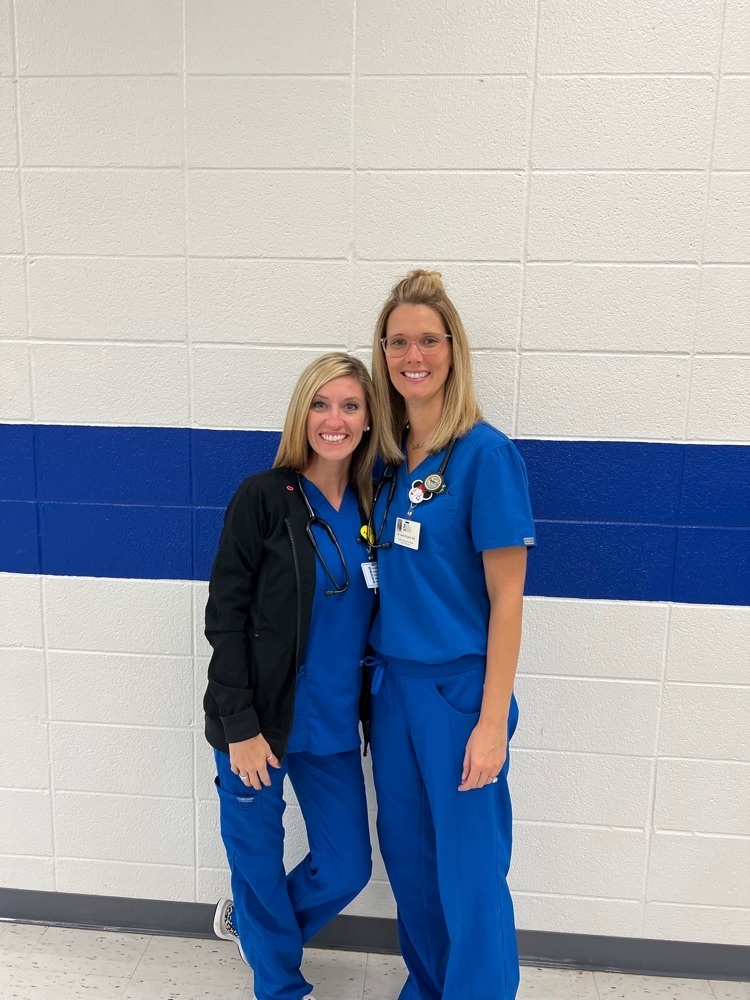 Just one last quick reminder about sports physicals tomorrow morning in the HS cafeteria from 8am-12pm. No appointment necessary and is for any Oak Ridge student that will be going into 6-12 grades. The cost is $20 and they are good for 2 years. Please let me know if you have any questions. Have a great rest of your Friday. Coach Ward

Stuff the Bus at Jackson Walmart Help Oak Ridge Staff & Students to STUFF the BUS with school supplies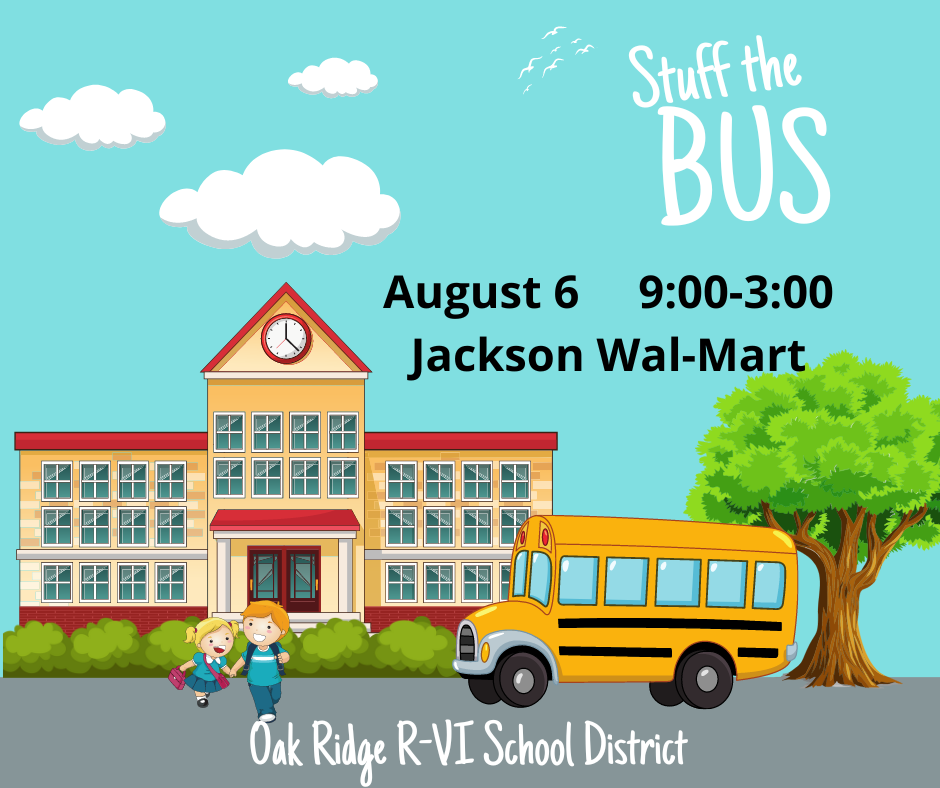 Back to School Fair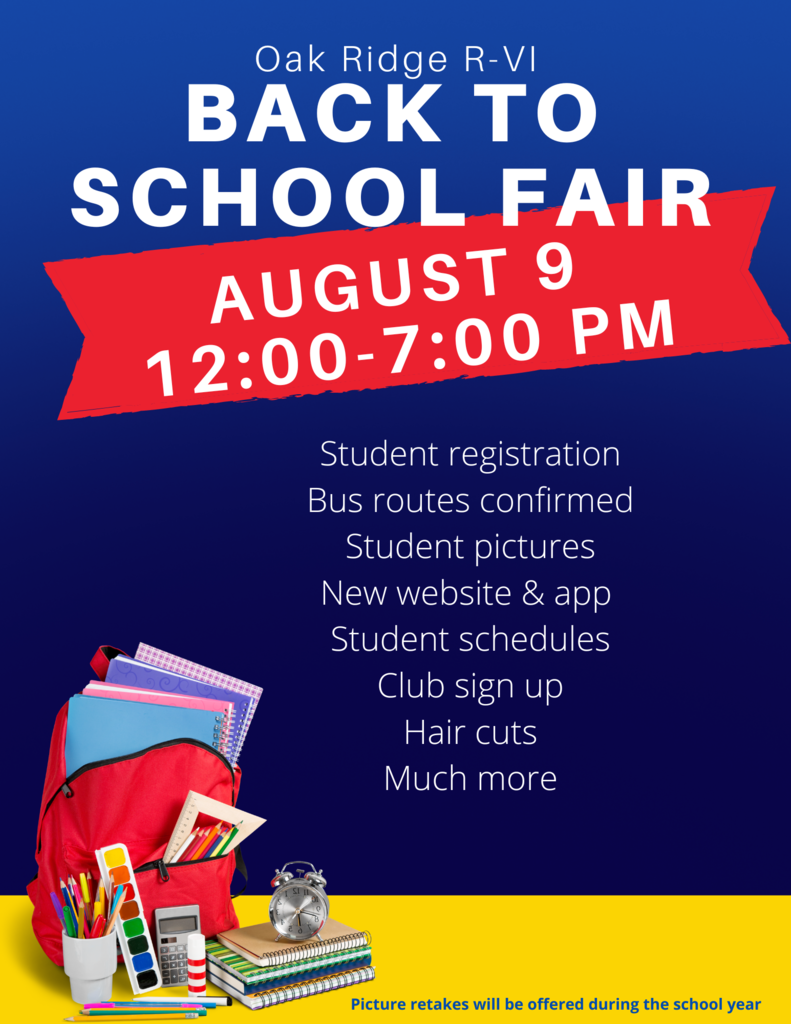 Look at our future BlueJay basketball players. Thank you to all the campers that attended this week and to all our HS helpers. Also a big thanks to all HS and JH basketball coaches. Your help was much appreciated. Enjoy the rest of your summer and see you all real soon.